The content is accurate at the time of publication and is subject to change.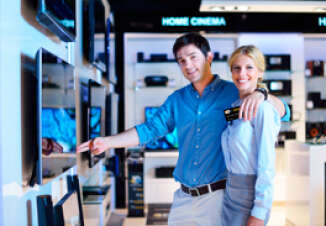 Synchrony Financial and e-retailer Newegg have signed a new multi-year agreement, in which they will be rolling out private label credit cards, as well as small business financing programs. The deal includes both Newegg.com and NeweggBusiness.com.
Synchrony Financial has partnered up with a wide range of retailers over the last few months, including The Jewelry Exchange, Stash Hotel Rewards and Chevron. "We're excited to work with a company that shares our passion for delivering excellent customer service and a comprehensive shopping experience," said Glenn Marino, executive vice president and CEO, Payment Solutions, Synchrony Financial.
"Offering financing options to individual and business consumers will enhance that experience, providing more purchasing power and flexibility to help them get the products they want and need," he added.
Special financing and exclusive offers
People who sign up for the Newegg store card issued by Synchrony Bank will be able to access special financing options that vary based on what they buy and how much they spend. In some cases people will be able to finance their new computer, smartphone, or other kinds of tech purchases for up to 36 months.
They will also be rolling out exclusive offers to businesses who are shopping for new computer and tech gear on NeweggBusiness.com. where customers will be able to access a paid-in-full commercial credit program designed especially for system integrators, educational institutions, healthcare agencies, small businesses and government agencies.
"Synchrony Financial's insights into the retail experience and deep understanding of customer service fits perfectly with our commitment to put customers first," said Soren Mills, chief marketing officer, Newegg North America. "Offering the right financing options for our customers is a critical component of that commitment, especially for customers considering Newegg's many gaming laptops, 4K televisions and other high-end products that might otherwise be financially out of reach."
Financing trending with consumers
Consumers often need financing when making large purchases, according to Synchrony Financial's 2014 Third Annual Major Purchase Consumer Study, with 80% indicating that when it comes to electronics whether it's a new laptop or TV, they look for promotional offers for financing, and 88% say that this kind of financing makes purchases seem more affordable.
What if financing isn't available? For 62% it means heading out to another store, or skipping the purchase.