The content is accurate at the time of publication and is subject to change.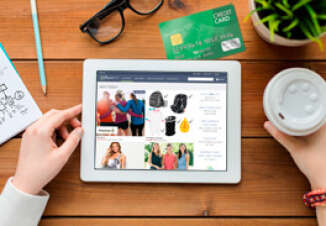 Synchrony Financial has inked a multi-year deal with Zulily, an e-commerce company, to provide them with a private label credit card. Having their own credit card is a first for Zulily, and this card will let their customers purchase everything from clothing and toys to home goods. The rollout of the Zulily credit card is slated for the end of 2017/early 2018.
This partnership and the new private label credit card is viewed as a way to give their customers another way to finance purchases. "We strive to deliver an exceptional customer experience and constantly innovate to enhance our customer experience. With over 90% of purchases coming from existing customers, we believe they will be delighted with a new financing option that provides added value to their daily shopping experience," said Darrell Cavens, President, and CEO of Zulily.
"We're partnering with one of the largest customer driven credit card issuers in the country, and we look forward to leaning into Synchrony Financial's extensive expertise to drive this program for the business as well as provide a compelling customer benefit," he said.
QVC in the house
Along with this news, Synchrony Financial has also signed a deal with QVC renewing their already existing relationship with the shopping site. The card issuer manages their consumer financing program. Liberty Interactive Corporation is the owner of both QVC and Zulily, and with the launch of the Zulily credit card, people with the QVC QCard will be able to use their card to make purchases on the Zulily website as well.
Synchrony Financial has signed deals with other retailers this year including Midas, an automotive service retailer, and Belk, a department store, to keep servicing both companies private label credit cards.
Synchrony Financial also announced that that they will be launching the new Synchrony Car Care Card, offering cardholders a way to finance car repairs and servicing.
Synchrony Financial is a consumer financial services company, which was founded in 1932. They provide companies with a wide range of products, including private label and co-branded Dual Card credit cards, promotional financing and installment lending, and loyalty programs.