The content is accurate at the time of publication and is subject to change.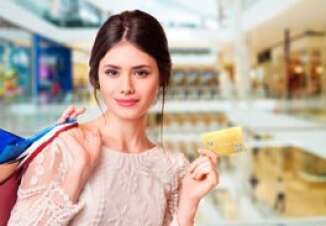 Luxury Card's MasterCard features a 24K gold-plated design, and they have now received the thumbs up from the U.S. Patent Office, giving the technology and design used to create the card a patent. Besides being gold-plated, the MasterCard Gold card comes along with wide range of perks and benefits, including double points when redeeming for air travel, 2% value for cash back and concierge services.
Luxury Card is known for their metal cards, including the MasterCard Black Card and the MasterCard Titanium Card, with the original card featuring dual-layer stainless steel, having been introduced in 2013. This new patent is seen as the next evolution in their design. "We are continually innovating on our existing designs and construction," stated Marina Kissam, vice president of Customer Experience at Luxury Card.
Earning and redeeming
With the MasterCard Gold Card, people earn one point for every dollar they spend, and there is no limit to how many points they can earn. When it comes to redeeming points for airline tickets, people can do so when buying tickets through an airline. If they opt to go through the Luxury Card website nto book, points are redeemed at a 2% rate, meaning that 50,000 points are worth an airfare totaling $1,000. Points can also be redeemed for hotel stays and rental cars, which are redeemed at a rate of 1%.
If people want to get cash back they can request a statement credit, and here the redemption rate is 2% with 5,000 points equaling a $100 statement credit.
Points can also be used to get gift cards and merchandise, as well as other options.
Travel credits
The MasterCard Gold Card includes a $200 annual airline credit designed to offset certain kinds of airline purchases. They have also included a $100 credit to cover the fee for the global entry application.
Lounge access is also included with this credit card package. With cardholders getting free VIP access with Priority Pass Select at over a 1,000 lounges around the world.
Concierge service can come in handy when traveling, and with this card travelers get access to Luxury Card Concierge services. They are available 24/7 to assist cardholders with getting help for everything from dinner reservations and show tickets to travel information.
There is a $995 annual fee for this card.