The content is accurate at the time of publication and is subject to change.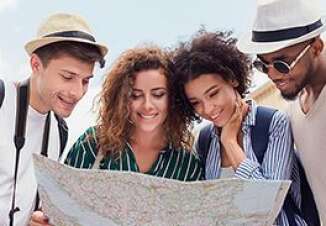 The ING Rewards Premier credit card is now offering new cardholders 80,000 miles, down from the 120,000 points it was in the past. That said 80,000 points is a good start when looking to bank points. How do cardholders get their 80,000 points? During the first 90 days, they have their card they simply spend $2,000 and use their card to make the payment.
This card comes with a variety of perks, including giving them IHG Rewards Platinum Elite status while they have the card. This gives cardholders access to a variety of special benefits and earning opportunities, including free upgrades, priority check-in, complimentary Wi-Fi, elite roller nights and other benefits that can be accessed on the website.
Earning 25X points with the ING Rewards Premier credit card
When cardholder team up their IHG Rewards Club Premier Credit Card benefits with their already existing IHG Rewards Club member benefits they can earn more points when staying at IHG hotels & resorts.
How does it work? Cardholders earn 10X points per dollar they spend with their IHG Rewards Club Premier Credit Card. They then earn 10X points for being an IHG Rewards Club Member, and an extra 5x points when they have Platinum Elite Status, so altogether they earn 25X points.
What about when they are not staying with ING? When they use their card gas stations, grocery stores, and restaurants they earn double points, and all other purchases net them one point per dollar spent.
Earning free nights and more
When its vacation time free nights can be a great way to extend your holiday, and with this card, people can earn free nights. For instance, on their anniversary they get a free night that can be used eligible hotels around the world. Also when they use their points to pay for a stay of four nights or more they get one night for free.
Cardholders can also earn 10,000 extra bonus points when they make $20,000 in purchases, and then make one more purchase on top of it. If they want to buy points as long as they do so with their card they get a 20% discount.
The annual fee for this card is $89.
In order to get more information about this card, people can check out the website.