The content is accurate at the time of publication and is subject to change.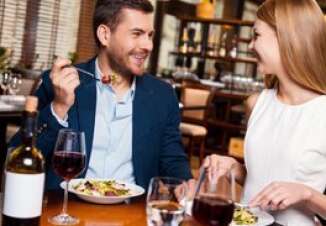 American Express has revamped their Premier Rewards Gold Card and given it a new name while upgrading rewards too. It is now called the American Express Gold Card, and along with earning enhanced rewards on travel, cardholders now earn 4X points when eating out, and when buying groceries. With this upgrade they also get a $120 dining credit every year, giving them up to $10 in statement credits each month for eating out at certain restaurants, including The Cheesecake Factory, Shake Shack, Factory, Ruth's Chris Steak House, GrubHub, and Seamless.
American Express has also upped the ante when it comes to travel benefits. Now cardholders get access to The Travel Collection. Once they enroll in the program they can check out a wide array of discounts and amenities, which they can use when they are traveling. The discounts are available on everything from flights, hotels, and car rentals to vacation packages, and escorted tours.
"We designed the new Gold Card to reward our Card Members' growing appetites for dining out, eating in and traveling near and far," said Rachel Stocks, executive vice president of Global Premium Products & Benefits, American Express.
"Our Card Members increasingly want to experience new cuisines and explore new places, so when creating this new product, we focused on adding value in these areas, like the new dining credit and 4X points accelerators at U.S. restaurants and supermarkets. This is just another way that we strive to have our customers' backs during the moments they value most," she added.
Triple points on travel and more benefits
Cardholders get triple points when booking airline tickets, but to get the enhanced points they must book their trip via the airline's main website or amextravel.com. There are other travel benefits that go hand in hand with this card including getting up to $100 in statement credits each year to cover travel-related expenses, such as baggage fees.
Cardholders also get access to The Hotel Collection, which means they receive a $75 hotel credit that can be used toward certain charges. They also get room upgrades when they check-in if one is available. To get the upgrade they must have booked at the very least two uninterrupted nights with a hotel in the collection.
Personalized Travel Service is also a part of The Gold Cards Package, giving them access to trained travel professionals who can assist them with everything from travel bookings to vacation packages.
Also, it is important to note that cardholders no longer earn double points on when pulling up to U.S. Gas Stations, but Gold Card cardholders will keep this benefit until October 4, 2019
New metal design
The American Express Gold Card also includes a new metal design. But that is not all new Gold Card and existing Premier Rewards Gold cardholders can ask for a limited edition rose gold version of the credit card. They can make this request from now until January 9, 2019.
People can visit the website to get more information about the new American Express Gold Card.