The content is accurate at the time of publication and is subject to change.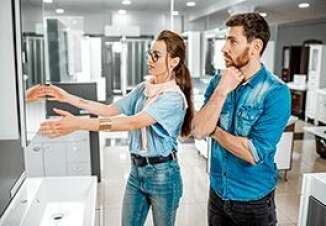 Shopping for your home can get expensive but earning rewards can make it more affordable. In keeping with this theme, Synchrony is rolling out their newest credit card – the Synchrony HOME Credit Card. With this card, people earn 2% cash back on purchases that cost them $299 or less and receive their cash back as a statement credit. Cardholders also get access to promotional financing to make paying off big-ticket items easier whether they are buying furniture, appliances or anything else.
The Synchrony HOME Credit Card was designed to help cardholders have more flexibility when decorating their home. "Synchrony HOME cardholders are looking for incredible value and different financing options when it comes to making their homes feel like their own," said Neeraj Mehta, chief executive officer, Payment Solutions, Synchrony.
"The Synchrony HOME Credit Card gives our customers more buying power and the cash back rewards they're looking for to help meet their home desires," he added.
People will be able to use this card both in brick and mortar stores and online. Cardholders will not have to pay an annual fee for this card.
Financing options
When people decide to buy big-ticket items they can use their Synchrony HOME Credit Card at participating retailers to access special promotional financing options for six months.
What about longer term financing options? This credit cards package also includes longer options as well. Cardholders can opt to get 12-to-60-months of promotional financing at retailers taking part in the program.
Partnering with Discover Card
The Synchrony HOME Credit Card is part of the Discover network, and because of that people can use it at millions of retailers that already accept Discover. "Discover and Synchrony are ideally suited to give consumers value-focused card products that have wide acceptance where cardmembers want to make their purchases," said Joby Orlowsky, vice president of Global Business Development at Discover.
"This venture into a home-related card builds on the success both companies have had with Synchrony's automotive card product," he added.
People looking to get more information about the Synchrony HOME Credit Card can check out the website.