The content is accurate at the time of publication and is subject to change.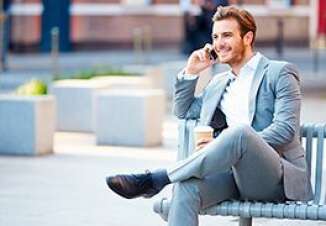 Brex is upgrading their credit card so that business cardholders now get access to Mastercard's World Elite program. Due to this partnership, the new Brex World Elite Mastercard for a Business will include a wide range of benefits, including travel insurance, 24/7 concierge service, and access to the luxury hotel and resorts program.
People who already have the Brex card will be enrolled in Mastercard's World Elite program beginning this month. "We've spent time building our card issuing technology from the ground up, giving us the flexibility to partner with a number of financial platforms. Today we add Mastercard to that list," said Brex CEO Henrique Dubugras.
"We are focused on continuously improving the Brex platform to be the best corporate card for all businesses," he added.
The benefits
Now that cardholders will be part of the Mastercard World Elite program they get access to a wide range of perks and benefits. Travel is an important part of doing business for many companies, and here too they get enhanced benefits, including:
24/7 concierge service

Rental car insurance

Mastercard airport concierge

Mastercard Lowest Hotel Rate Guarantee

Emergency travel assistance

Travel insurance

Access to the luxury hotel and resorts program

Mastercard Hotel Stay Guarantee
Cardholders also get access to free shipping and access to special experiences with this credit card package.
These new perks are seen as a way to give cardholders more value. "By partnering with Brex, the Mastercard World Elite card can deliver on what startups require today to grow their business and anticipate needs for tomorrow," said Sherri Haymond, executive vice president, Digital Partnerships, North America, Mastercard.
More security
Mastercard's World Elite program also includes benefits designed to increase security and fight fraud, including ID theft protection. On top of that Brex is also including new fraud prevention technology in this cards package, so that businesses get a card with a broader spectrum of security. This includes getting "no questions asked" concierge fraud support. What does this mean? It means that Brex customers will never be responsible for identified fraud.
To get more information on the new Brex World Elite Mastercard for Business people can visit the website.