The content is accurate at the time of publication and is subject to change.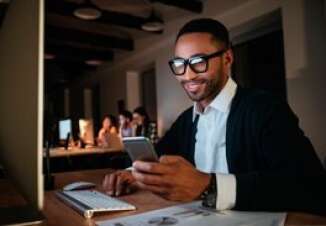 Non-prime consumers will soon be able to apply for a credit card that comes with a full suite of top features. The Today card is being launched by Elevate and Capital Community Bank of Utah. It is part of the Mastercard network, so it can be used anywhere that takes Mastercard. They have launched the pilot program and have established a waiting list for people who want to apply for it once it is fully rolled out.
According to Elevate, this is the first credit card being offered for non-prime consumers that offers prime benefits, which includes a credit line up to $3,500. Interest rates can go as low as 29.99%, based on the prime rate.
Going mobile and the benefits
The Today card provides users with a mobile-first experience, meaning that it can be used by consumers using both iOS and Android devices. They can control their account and make payments directly via the mobile app, as well as opt to get push notifications to keep them up to date.
The Today card also includes Zero Liability fraud protection to protect you if there is a hack or cyber event. Users also get access to customizable purchase alerts and fraud alerts, which they can opt to receive via email, SMS or push notifications via the mobile app.
For a one-time $10 fee, cardholders can take advantage of the Family share feature, which lets them get additional cards for their family. With this feature they can turn their family members' credit on and off, as well as dole out portions of the available credit line to each person with a card.
Individuals who want to know more about their credit score can access it because it is part of this cards package. They also get access to their monthly credit reports.
First of its kind
Elevate is a tech-enabled provider with a focus on providing credit solutions for people that fall in the non-prime category. The Today card is meant to give these consumers access to credit and prime benefits.
"This is an exciting new product for Elevate and our customers," said Jason Goldberg, Today card General Manager. "In combination with our advanced data analytics and underwriting capabilities and the mobile-first approach for the product, the new Today card powered by MasterCard includes features that until now had only been offered to prime consumers."
"We're excited to offer features that make life convenient for real middle-class consumers on the go. We offer the ability to check your transactions or balance, pay your bill through our mobile app or even pay your bill with a debit card," he added.