The content is accurate at the time of publication and is subject to change.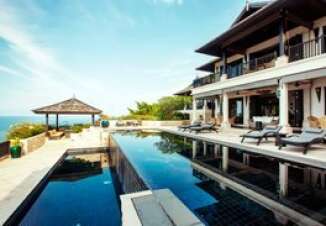 Chase and Hyatt Hotels have joined forces to roll out the upgraded World of Hyatt Credit Card, letting cardholders earn up to nine points on every dollar they spend while staying at Hyatt properties. They also earn double points when eating out, on fitness club and gym memberships, and when booking tickets directly from an airline. Double points are also in play when they use rideshare services or travel via local transit. All other purchases earn one point per dollar.
For a limited time, cardholders can also earn up to 60,000 bonus points, which gets them 12 nights at a category 1 Hyatt property or resort or 2 nights at a category 7 Hyatt hotel. They earn 40,000 bonus points with a $3,000 spend during the first 3 months they have the card and an additional 20,000 points once they open $6,000 during the first 6 months.
What about people who already have the card? They can upgrade to the new card, and earn 2,000 bonus once they get it.
9X points at Hyatt
How do people earn 9 points per dollar? Right off the bat, they earn four points per dollar when staying at Hyatt hotels and resorts, as well as participating spas and restaurants.
But there is more; They also get another 5 points for every dollar if they are a World of Hyatt member. And Discoverist status in World of Hyatt comes with this credit card.
Earning more stays and upping your status
Part of the allure of the new World of Hyatt Credit Card is earning free stays, and with this card people actually get more free nights.
When it's your card anniversary, you'll get a free night good at a category 1-4 Hyatt hotel or resort. That's not all. You'll also get an additional night free when you spend $15,000 during the year.
Are you looking to get a higher status? If so there are more ways to up your status with this card. Along with the card, people automatically get Discoverist status in World of Hyatt. They also get 5 qualifying night credits every year and 2 qualifying night credits with every $5,000 spend.
With the new World of Hyatt Credit Card, there are no foreign transaction fees for cardholders to deal with. And points never expire, as long as people keep their account open.
There is a $95 annual fee for this card. For more information, people can check out the website.