The content is accurate at the time of publication and is subject to change.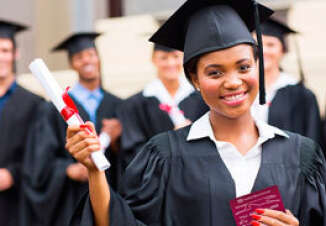 Commerce Bank has teamed up with the Southern Illinois University (SIU) Alumni Association, North Dakota State University (NDSU) Alumni Association and Tennis Express to add three new Visa rewards cards to their affinity card program.
The cards offer members of each organization rewards designed especially for them, but they all give people unlimited point earning capabilities, along with a wide range of perks and extras.
The SIU and NDSU Cards
The SIU and NDSU Alumni Association cards come with a flexible rewards program, letting people earn an unlimited number of points. Cardholders can cash in their points for merchandise, gift cards and cash back in the form of a statement credit. They can also use their points to book travel and getaways.  People can also choose from several card designs when they sign up.
Each card program provides access to exclusive offers and experiences. There is no annual fee for either of these cards.
A Card for Center Court
The Tennis Express card gives cardholders access to Commerce Bank's Signature Rewards program.  Tennis players, coaches and fans can all earn unlimited points with this card, and also take advantage of special opportunities to earn bonuses.
There are additional benefits that come along with the Visa Signature package, including: lost luggage reimbursement,  roadside dispatch travel, emergency assistance services, warranty manager services, purchase security, cardholder inquiry services, and $250,000 travel accident insurance.
Cardholders also get access to the 24/7 Visa Signature Concierge program, as well as being able to take advantage of Exclusive Tennis Express opportunities like entering the 2015 Miami Open Sweepstakes.
Commerce Bank has been working toward growing its Affinity card program in the U.S. for quite some time, and these new partnerships are a part of that strategy.
Commerce Bank has been in the banking business for nearly150 years, offering both business and personal banking, wealth management, financial planning, and investments. There are over 350 banks primarily located in the central U.S.