The content is accurate at the time of publication and is subject to change.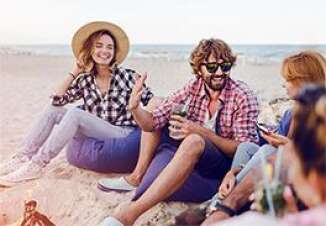 United Airlines announced that MileagePlus miles will no longer expire. Now members of their frequent flyer program, MileagePlus, have a lifetime to use miles.
This desired by many change, which is effective immediately, allows earned miles to live indefinitely in MileagePlus accounts and members don't have to worry about loosing their miles. That means, it will be easier to accumulate enough MileagePlus miles to actually use them for an award flight.
"We want to demonstrate to our members that we are committing to them for the long-haul and giving customers a lifetime to use miles is an exceptionally meaningful benefit," Luc Bondar, vice president of loyalty and president of MileagePlus at United, said in a statement announcing this change.
While it is a rather big move for United, the airline is not the first to eliminate expiration dates. Delta Air Lines removed them in 2011 and JetBlue did that in 2013.
Meanwhile, other major airlines still have expiration dates for miles in their frequent flyer programs. Thus, Southwest Airlines' Rapid Rewards points and Alaska Airlines' miles expire after 24 months of account inactivity. The members of the American Airlines' AAdvantage program should show earning or redeeming activity every 18 months.
Removal of points expiration is only a part of enhancements made to the MileagePlus program. The highlights of the previous changes include:
Partnership with CLEAR which allows U.S.-based MileagePlus members to get free or discounted CLEAR membership

Additional award travel destinations and ability to book award travel on United or all Star Alliance partners through the United app

Demand-based pricing system for MileagePlus where award seats prices go up or down depending on demand