The content is accurate at the time of publication and is subject to change.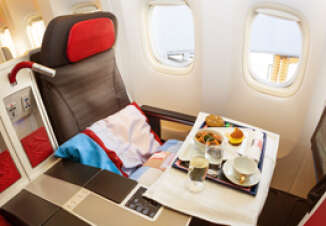 There is a new fare option for travelers flying between Minneapolis/St. Paul and United's seven U.S. hubs: Basic Economy. As you may have guessed this fare is designed to be the cheapest fare on these routes, yet people booking seats at this level will still get most of the services they typically get while in the air. Some things do change. They will not be able to bring a carry-on, choose their seat or make flight changes.
This new fare option is see as a way to give travelers more budget friendly options. "The launch of our Basic Economy product is transformational– offering customers seeking the most budget-conscious fares United's comfortable and reliable travel experience across our unmatched network of destinations," said Scott Kirby, president of United Airlines. "Basic Economy lets you go where you want to go at our lowest available fare while enjoying United's Economy cabin and the exceptional inflight service that comes with it."
The routes involved in this new initiative include those between Minneapolis/St. Paul and Los Angeles, New York/Newark, San Francisco, Washington Dulles, Chicago O'Hare, Denver, and Houston Bush International. The new basic fare is being rolled out in this one market before moving on to other areas, in the U.S, Latin America and the Caribbean.
What is different
What can travelers expect with these lower fares? People will still get access to food and drinks, along with United Wi-Fi and in-flight entertainment. Yet some things do change. People booking seats at the new basic fare will have their seats automatically assigned before getting onboard. And when families or people traveling together book these seats they will not be able to sit together.
When it comes to carry-on bags they will be kept to one personal item per person, but there are some exclusions including:
• MileagePlus Premier members, or their companion who are flying on the same reservation
• Primary cardholder with a qualifying MileagePlus credit card
• Star Alliance Gold member
People cannot bring full-sized carry-on bags on to the flight, but they can check them for the standard $25 fee.
There are no voluntary ticket changes with this fare, and people can only get refunds as prescribed in United's 24-hour flexible booking policy.
Miles and upgrades
What about miles? MileagePlus program members can keep racking up award miles, but they can not earn Premier qualifying credit, in miles, dollars or segments. They also do not earn lifetime miles, and there is no contribution toward the four segment minimum.
People booking this fare cannot get United Economy Plus or premium cabin upgrades, and they will board last. But here too if they are a MileagePlus Premier member, have a qualifying MileagePlus credit card, or are a Star Alliance Gold member they can board earlier.