The content is accurate at the time of publication and is subject to change.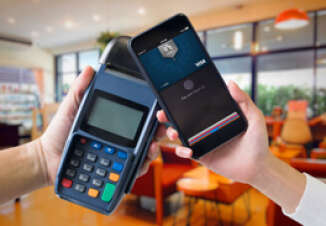 USAA has upped the ante with their digital wallet, making it a bit more like an everyday wallet by adding in six additional features, so people can now include everything from their automobile information to insurance cards in their wallet.
For USAA this was an opportunity to give their customers more by using all available technology to make their smart wallet a bit smarter. "Our goal is to take mobile one step further from point of sale capabilities," said Prianka Advani, assistant vice president at USAA Bank. "As mobile devices continue to become the thing our members can't live without, we want to take full advantage of the device's intelligence to bring members the services and information they need at anytime, anywhere."
New features unveiled
Cardholders now get virtual access to their cards, meaning that they can actually see all their information in their wallet. They will also be able to use their card at the register whether they have their card in hand or not.
Have you ever wished you could leave your car insurance card home, or wished it was in your digital wallet because you did leave it at home? If so you are in luck, people can now actually pull up their proof of insurance via their USAA wallet. This feature also includes a printable PDF for insured vehicles.
Individuals with a Medicare Supplement ID card will be able to keep that information in their wallet as well.
Paying is easier, plus more security
In recent months USAA customers have been able to use Samsung Pay with all their USAA Visa and American Express debit and credit cards. With this option, people who have Samsung devices can make payments at the register with a tap. This is an addition to the payment options already available, including Apple Pay and Android Pay.
When it comes to security there are new features in play as well, including the ability to block cards that are lost or stolen. People can also order new cards, review unauthorized transactions and find out when their new card will arrive in their mailbox.
Last but not least people wont have to call in to activate their USAA credit cards. They can do it directly in the app, as well as create a pin or update their old one. If they want to see what transactions have been declined, they can now do that too.