The content is accurate at the time of publication and is subject to change.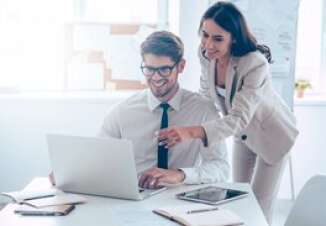 The Blue Business Plus credit card now comes with 10,000 bonus rewards points. In order to get the bonus points, you need to spend $3,000 during the first three months. This is a limited time offer that is only good until September 26, 2018, so people considering this card may want to apply sooner than later.
The 10,000 bonus points can be used toward everything from travel to gift cards. How much are they worth? Cardholders can get $50 in travel, including flights and prepaid hotel stays, as well as $100 worth of Uber rides or a $100 gift card at a retailer.
Double points for cardholders
Along with the 10,000 bonus points, cardholders earn double points across the board on all their purchases with no categories to wrangle with while shopping. People can earn these double points on up to $50,000 worth of purchases, but from that point on they earn one point for every dollar spent.
But they also earn an extra point for every dollar they spend when booking travel via the American Express travel site.
There is no annual fee for this card.
More benefits and tools for businesses
This is a business card so it comes with a variety of business-related features, including the Spend Manager Mobile App from American Express. This app lets you quickly link up notes and receipts to your transactions in order to make bookkeeping and tracking purchases easier.
People who want to use this app can download it and then take pictures of their receipts with their phone. Receipts can then be partnered with a particular transaction.
Giving credit cards to employees can save time and help increase the number of points businesses accumulate. People with the Blue Business Plus credit card can do just that, and the primary cardholder will get a text or email every time an employee makes a purchase.
Cardholders can also assign a dedicated Account Manager, giving them another way to track spending.
They can also sign up to get alerts letting them know when a payment is due, when there are odd spending patterns connected to their account, and to keep an eye on employee card use.