The content is accurate at the time of publication and is subject to change.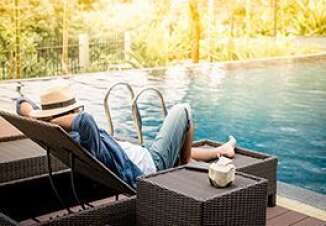 People who are fans of the Sonesta Hotel chain may well be happy to know that they have rolled out the new Sonesta World Mastercard designed to provide cardholders with a way to earn hotel stays and take advantage of special perks and benefits. With this new card, cardholders can earn up to 95,000 bonus points. They also earn triple points when staying at Sonesta Hotels, as well as double points when eating out, flying and booking rental cars. All other spends earn them one point per dollar.
This is the first time Sonesta has launched a co-branded credit card, having teamed up with Bank of America to create this card. "We at Sonesta are thrilled to partner with Bank of America to launch our first branded credit card, bringing additional benefits to our loyal customers in the United States," said Carlos Flores, President & Chief Executive Officer of Sonesta International Hotels Corporation.
"With the perks of this new card, we are thanking our loyal members for choosing to stay with us and showing our gratitude by rewarding them with every purchase they make," he added.
Earning Bonus Points
Bonus points can be a great way to get started, and with this card, people can earn up to 95,000 bonus points. First things first they can earn 60,000 bonus points once they spend $1,000 on their card within the first three months they have their card.
They can also earn another 5,000 bonus points if they also add an additional authorized user to their card during the first three months.
Last but not least they get 30,000 bonus points when it's the anniversary of their account, if they have spent $7,500 using their Sonesta World Mastercard during the year.
When it's time to use their point's people can use them toward stays at Sonesta Hotels, located in the United States, as well as the Caribbean and South America.
More benefits
Once people are approved for the Sonesta World Mastercard they are upgraded to Sonesta Travel Pass Elite Member Status right away.
When traveling abroad there are no foreign transaction fees to deal with when using this card.
Is there an annual fee? Yes, there is but the $75 fee is waived for the first year.
Individual's looking for more information about the Sonesta World Mastercard can check out the website.