The content is accurate at the time of publication and is subject to change.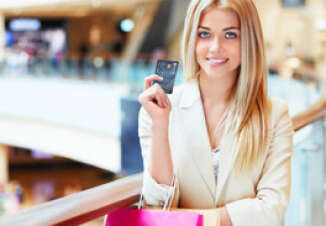 PenFed, a federal credit union, is rolling out a brand new credit card-the PenFed Power Cash Rewards Visa Signature Card, offering cardholders 1.5% cashback no matter what they buy, with a way to up their earnings to 2% back across the board. There are also no spending limits, revolving reward categories, hidden fees or annual fee with this card.
Along with getting 1.5% cash back cardholders can up the amount back to 2% if they are currently serving in the United States military or have a PenFed Access America checking account. This uptick in cashback is due to their PenFed's Honors Advantage Program, which was recently rolled out too.
All of this is a see by PenFed as being away to provide consumers with actual every day rewards.
"What makes PenFed's new cash rewards card so great is that it provides cash back on all purchases made everywhere while offering the added value and access to great rates that credit union membership provides," said PenFed President and CEO James Schenck. "Too many credit card offers lure consumers in with promises of big rewards. But what they don't tell consumers is that these cards contain hefty annual fees, high interest rates, and often the rewards are capped at a certain spending level or limited to restricted or rotating categories of purchases."
The details
There are other extras and benefits that come along with being approved for the PenFed Power Cash Rewards Visa Signature Card, including an APR that can go as low as 9.24%.
With this card people are given flexibility when it comes to how they redeem their cashback, they can get it as a credit on their credit card, or have it deposited into their PedFed checking account. But they can also arrange for an ACH deposit into an account that is at a different financial institution.
For more information on the PenFed Power Cash Rewards Visa Signature Card or the PenFed's Honors Advantage Program people can visit the website they set up for the card and program.
The PenFed Credit Union was founded in 1935, and back then it was the War Department Credit Union. Today the have more than 1.5 million members around the world, has over $21 billion in assets.