The content is accurate at the time of publication and is subject to change.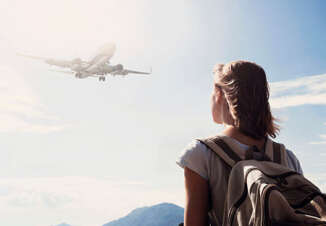 The coronavirus pandemic has significantly impacted the travel industry. Many airlines have made changes to their policies and one of their recent moves is the removal of change fees. This shift is especially important now when U.S. state and country restrictions change all the time.
Four big airlines - United, American Airlines, Delta, and Alaska - joined Southwest and permanently removed change fees. The change fee is a penalty airlines charge for altering a ticket after buying it, even if the change is being mage far in advance of the flight.
At the end of August, United announced that it will no longer charge change fees on all standard economy and premium-cabin tickets for travel within the U.S., Puerto Rico, and the U.S. Virgin Islands. This change is permanent and won't disappear even after the pandemic is over. International and base economy tickets can be changed for free as long as they are issued through December 31, 2020. The only downside to eliminated change fees is that you forfeit the difference if you move to a lower cost ticket.
In response to the United's move, American Airlines and Delta stepped in and permanently removed most change fees. American's no-change-fee policy applies to all domestic flights and select short-haul international destinations. The new change-fee policy does not apply to basic economy fares and other international flights. If customers switch to lower-cost tickets, American will be giving a voucher.
Delta drops change fees for domestic flights (including to Puerto Rico and the U.S. Virgin Islands). The exclusion is economy fares. Also, change fees are waived for all tickets purchased by the end of the year. For flights booked through the end of 2020, you will receive a voucher for changing to a cheaper flight.
Following the big three airlines, Alaska announced permanent elimination of change fees for all destinations the carrier flies, including international flights. The exception is Alaska's Saver fares. Like with Delta, Alaska will give a future travel credit for tickets purchased before the end of the year if you switch to a cheaper flight.