The content is accurate at the time of publication and is subject to change.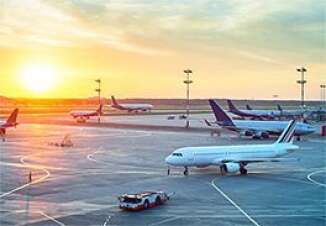 American Airlines enters Africa, returns to Tel Aviv, and expands in Eastern Europe in the summer of 2020.
Planning a trip can never be too early and American Airlines supports this way of thinking as it announced its international schedule for the 2020 summer travel season.
The big news is that American starts new service to Casablanca, Morocco next year. For the airline, it will be the first entrance into Africa, and it'll become the only U.S. carrier with nonstop service to Casablanca. American is not planning to stop there, though. "We look forward to working with Royal Air Maroc when they join oneworld® in 2020, which will allow for even more connections further into Africa to places like Marrakech, Lagos and Accra. This is only the beginning," said Vasu Raja, American's Vice President of Network and Schedule Planning.
Another great news is return of Tel Aviv (TLV) into the American Airlines network. The airline will add three weekly flights from Dallas-Fort Worth (DFW), its largest hub. This will allow many customers to make only one stop to Tel Aviv.
American's hub in Chicago has seen a significant growth and the airline continues to develop ORD as their transatlantic hub by adding new routes to Krakow (KRK), Budapest (BUD), and Prague (PRG) next summer. Also, American will offer more premium seats to Eastern Europe as the airline plans to operate all new destinations using a Boeing 787-8 that offers 20 Flagship Business seats and 28 Premium Economy seats.
"Chicago has been a great example of trying new things with our network, like seasonal service to Athens that launched earlier this year, and when customers take advantage, it allows us the opportunity to keep growing," said Raja.
All new flights, except for TLV, are already available for purchase. Fares for TLV will be on sale starting October 10.
Here's an outline of new routes:
Philadelphia (PHL) to Casablanca, Morocco (CMN) begins June 4

Dallas-Fort Worth (DFW) to Tel Aviv, Israel (TLV) begins Sept. 9

Chicago (ORD) to Krakow, Poland (KRK) begins May 7

ORD to Budapest, Hungary (BUD) begins May 7

ORD to Prague, Czech Republic (PRG) begins May 8