The content is accurate at the time of publication and is subject to change.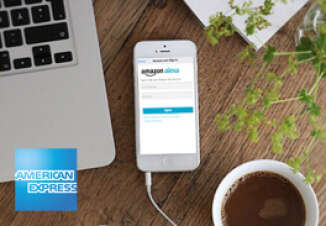 People who have Alexa, Amazon's voice service, in their homes or office can now have Alexa check their American Express balance, make a payment, and access other aspects of their account directly from the newly launched Amex skill for Amazon Alexa. This new skill is available to U.S. Consumer or OPEN card members, and it can also be used to check out time-limited offers, which can then be added to one's credit card.
The Amex skill's design brings together a variety of aspects from AmericanExpress.com and the Amex mobile app. It can be accessed via Amazon devices, like Amazon Echo and Echo Dot. According to American Express, the Amex skill is the first financial services skill for Alexa providing users with access to special benefits, like Amex Offers.
Linking with Alexa
People will need an American Express user ID and password to get started. They then either download the Alexa app for iOS/Android or head to the website. When the app is downloaded they can search for Amex in the skills area, and once they find it pick the icon labeled "Enable Skill." From that point on they will be able to key in their user ID and password to get into their account.
People will be asked to create a 4-digit PIN in order to add another layer of security to the equation, and they will use it each time they log in to the Amex skill. Once that is all in place they will be able to get into their American Express account by simply saying "Alexa, open Amex." They then can verbally ask Alexa to get them their balance, make a payment, or do something else.
This new initiative is part of American Expresses ongoing relationship with Amazon. "We first introduced a partnership with Amazon in 2010 that enabled our Card Members to use Membership Rewards for purchases on Amazon.com. Today, we're bringing another element of the Card Member experience to Amazon with the introduction of the Amex skill for Alexa," said Luke Gebb, senior vice president, Enterprise Digital, American Express.
"Our Card Members are redefining how they engage with our brand across the digital platforms of their choice, and we want them to have great experiences wherever they are," he said.