The content is accurate at the time of publication and is subject to change.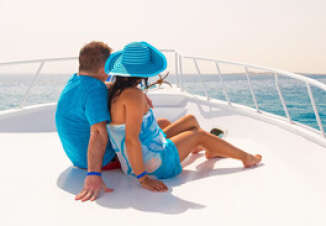 While many resolutions put the focus on saving, people will also be looking to spend more on R&R this year than in 2015, with 70% looking to splurge to travel and getaways, according to the new American Express Spending and Saving Tracker.
"While Americans are planning to save more, many are also planning vacations and getaways," said Jed Scala, Senior Vice President, Consumer Lending at American Express. "With the large majority of Americans planning to spend on leisure travel this year, we could see an increase of travelers on the roads, at the airport and at sea in 2016."
This travel upswing goes hand in hand with people increasing their savings, with many planning on saving an average $15,317, way up from last year when they saved an average of $11,292.
It's time to travel
Will people be heading out to international or domestic destinations? The answer is both, but hands down domestic travel is the winner with more than half of Americans planning on traveling within the U.S. When it comes to local road trips, hitting the beach and taking cruises are travelers' favorite kinds of getaways.
Who will people be taking along for the ride? Their top choice is their significant other, but one thing is very different from last year--more parents will be getting in some alone time while on vacation by leaving their kids home (62% vs. 56% in 2015).
When it comes to paying for trips 26% will be charging it on their credit card and paying the entire balance off, while others will be making a budget and saving for their trips.
Home improvement is up too
Travel is up, but so is nesting, with 35% of people planning on investing in home improvements this year. What kind of home improvements? The top three are:
• Indoor home improvements/décor (31% vs. 27% in 2015)
• Outdoor landscaping improvements (25% vs. 19% in 2015)
• Remodeling (24% vs. 21% in 2015)
For those who are looking to do some major home renovations, they are planning to shell out an average of $10,881. Whether adding some finishing touches or going for major renovations millennials are slated to spend more this year on their apartments and houses than their older counterparts (51% of Millennials vs. 43% overall).
People will also be spending on:
• Clothing and fashion accessories
• Emergency fund
• Health and fitness
• Entertainment
• Grooming/hygiene
The American Express Spending & Saving Tracker research was conducted from December 3 to 9, 2015. Theinterviewed 1,854 adults, which included the general population in the U.S and those making at least $100a ye.