The content is accurate at the time of publication and is subject to change.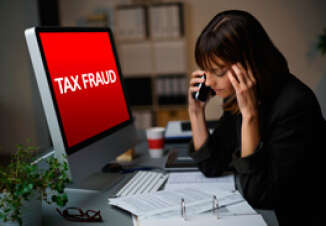 While the holidays can be prime time for cyber thieves, so is tax season, something more and more consumers are aware of, according to a new study by Experian, with the number of people concerned with identify theft and tax fraud going up.
Experian's annual tax study focused on people's habits when it comes to filing taxes, as well as their concerns about identity theft and how they are protecting themselves from tax fraud– or not, with 76% saying that they are aware that identity thieves can steal their tax refunds, up 20% since 2014, and up 13% since last year. How many are concerned it could happen to them? This year 42% are worried, up 5% from 2015.
According to Experian, their concerns are valid. "Tax season is a busy time of year for identity thieves," said Michael Bruemmer, vice president, consumer protection, at Experian. "Those filing taxes, especially electronically, should educate themselves on what precautions need to be taken, and what assistance is available to them if they become a victim of identity theft."
IRS PIN ups protection
As is the case with credit card fraud, there are things people can do to protect themselves from tax fraud, including getting an IRS-issued Identify Protection PIN. It is a one-of-a-kind number generated by the IRS to prevent people's Social Security numbers from being used by thieves. This tosses a monkey wrench into identity thieves' plans to file fraudulent tax returns and snag their tax refunds.
Nearly half of people didn't know that they could acquire this kind of PIN, and just 30% of people who have been the victim of tax fraud have applied for a IP PIN.
More protection needed
While more people are concerned than ever before about tax fraud, many aren't using the tools suggested by the IRS to protect themselves. With just 12% indicating that they will be checking their credit report, which is a key part to catching thieves early on.
With just 6% planning on filing their taxes from a computer they know is protected by up-to-date anti-virus software, an important part of thwarting cyber thieves.
Technology is definitely in style during tax season, with more people reporting that they use technology to do their taxes, finding that 50% file their tax return electronically and over three-quarters have their tax refunds transferred electronically.
How will people be using their refunds? For 41% investing or saving is on their agenda, while 35% will be paying off their credit cards and 19% will be paying off loans.