The content is accurate at the time of publication and is subject to change.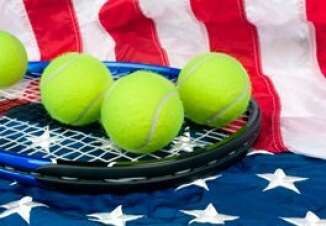 American Express will be at the US Open again this year, and they will be rolling out some new experiences for cardholders including games and photo ops, along with access to the Card Member Club and American Express Radio Live.
They are also offering cardholders a $20 statement when they enroll their American Express credit card and spend at least $100 at the US Open. The championships will take place from August 28 until September 10.
Part of this initiative involves a partnership with tennis star Venus Williams, who is also a business owner with two companies under her belt – V Starr and EleVen. "We're thrilled to continue our partnership with Venus Williams – a Card Member, champion and entrepreneur. From delivering a newly designed Card Member Club influenced by Venus herself to a multi-sensory tennis activation, we think that we are delivering services that will truly elevate the US Open experience" said Deborah Curtis, vice president, Global Experiential Marketing, and Partnerships, American Express.
Exclusive experiences and the bonus
To get the $20 bonus people sign-up via the US Open App or they can visit the website. Once signed up they simply have to spend $100 while at the event to get the credit.
While some events are open to everyone, some are just for cardholders, including the American Express Card Member Club featuring an interior design created by American Express, Venus Williams and her company V Starr Interiors. Cardholders will be able to take advantage of free phone charging rentals and hand massages, as well as other extras. They can also buy food and drinks on-site.
American Express Radio Live will be at the US Open, letting cardholders check in to get the latest US Open related commentary and ESPN generated updates. Cardholders can get radios at four satellite booths, set up at the USTA Billie Jean King National Tennis Center.
Air Tennis and more
Fans will be able to play a round of virtual tennis when they head over to the American Express Air Tennis booth. They will use hand and body motions during their match, while squaring off against a high tech opponent featuring artificial intelligence.
Have you ever wonder how Venus Williams preps for the US Open? Well, now you don't have to any longer because American Express has partnered with her to create a social content series, giving people the inside scoop on how prepares for the event. But the series goes further taking viewers inside her two companies - V Starr Interiors and EleVen by Venus Williams.
"American Express has been a wonderful collaborator in bringing this one-of-a-kind experience to life and allowing me to share my journey both as a player and entrepreneur. Competing at the US Open is always so thrilling, and I'm honored to share that excitement with the fans in such a new and unique way," said Williams.