The content is accurate at the time of publication and is subject to change.
This content is not provided by Citi. Any opinions, analyses, reviews or recommendations expressed here are those of the author's alone, and have not been reviewed, approved or otherwise endorsed by the Citi.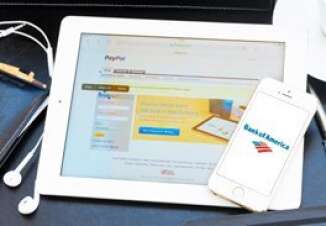 With more and more people interested in making mobile and digital payments, Bank of America and PayPal have inked a new deal paving the way for Bank of America customers to be able to link their credit and debit cards with PayPal and use it to make purchases. This initiative is slated to begin at some point in 2018.
This deal is seen by PayPal as being part of their ongoing effort to build partnerships that give their customers more flexibility and grow their network. "At PayPal, we continue to partner with the most innovative and respected companies in technology, mobile, and financial services," said Gary Marino, chief commercial officer at PayPal.
"This partnership will give us the opportunity to work with Bank of America to reach and serve new customers, improve security capabilities, enhance our mobile leadership and offer our millions of joint customers more choice when paying online, in apps and in stores," he said.
What to expect
Before the full rollout of PayPal for Bank of America customers the duo will work together to create a wide range of systems. This includes tokenizing Bank of America cards, so they can be used to make payments via PayPal when shopping. This is part of PayPal's initiative to provide users with the ability to tap-to-pay when shopping in brick and mortar stores.
They will also be working together to provide users with enhanced security, whether shopping in a store, via an app or online, with tokenization technology playing a very real role in upping security.
PayPal and Bank of America will also enable account linking, so people can easily add their credit and debit cards to PayPal Wallet, as well as provide a digital representation of the cards within the wallet.
"We're always looking at ways we can deliver secure, convenient and fast payment solutions to meet our customers' needs," said Mark Monaco, head of Enterprise Payments at Bank of America. "Whether it is in-store, in-app or online, this partnership provides yet another option for the empowerment of customers."
Other partnerships for PayPal
This news came on the heels of PayPal partnering with Chase and Citi, a Credit-Land.com advertising partner, so customers can use Chase Pay with their PayPal account and Citi cardholders can buy merchandise with their ThankYou Points when using U.S. based merchants.