The content is accurate at the time of publication and is subject to change.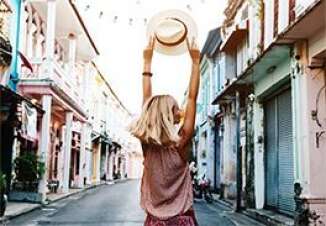 American Express and Delta Air lines announced a relaunch of the Delta SkyMiles American Express Card portfolio starting January 30, 2020.
The upcoming changes are the result of extensive year-long research that was conducted by Delta. It is promised that cards will offer more ways to earn miles and feature new travel benefits.
"Each Card is tailored to what our customers have told us is most important to them - ranging from ways to earn even more miles to travel perks along the way", Sandeep Dube, Delta's Senior Vice President - Customer Engagement & Loyalty, and CEO - Delta Vacations, said in release.
New benefits and perks include double miles on restaurants worldwide (currently at restaurants in the U.S. only), access to The American Express Centurion Lounges, earning Medallion status faster, TSA Pre-Check credit and many other perks.
However, not all changes are positive, there are some negative ones too. All Delta cards will have a higher annual fee (except for the Blue card, its annual fee will remain $0). The Gold card will now have a $99 annual fee and the Platinum card will cost $250 a year. For the Reserve card annual fee will go up to $550 from current $450.
Those who visit lounges will pay $39 if they have Platinum or Reserve card. The Gold cardholders will lose the option to pay $29 for the airport Sky Club lounges.
All those and some other changes are starting on January 30, 2020. But there are changes that are already up and running - sign-up bonuses. The increased welcome bonuses are already available for select Delta Amex cards. Consumers can apply any time between October 1 - 30, 2019 to take advantage of the offers.
Upcoming benefits and better travel perks for consumers and business owners can be found here and at NewDeltaAmex.com.