The content is accurate at the time of publication and is subject to change.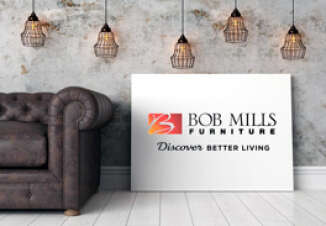 TD Bank has inked a deal with Bob Mills Furniture, in which they will provide the Oklahoma City-based furniture retailer with a private-label credit card program, giving cardholders a way to finance their purchases, which can include everything from dining room tables to bedroom sets.
The furniture retailer will be offering the Bob Mills Furniture "Get It Now" card at their eight stores, two of which are located in Oklahoma City and Tulsa, Oklahoma, with the other six in Texas, including Midland, Amarillo, Odessa, Temple, Waco and Lubbock. This new partnership is seen by the furniture retailer as a way to further expand cardholders' ability to finance their purchases, as well as help increase sales for Bob Mills Furniture.
"Financing has been a critical part of the services we offer our customers. It is essential that we elevate our card services program and partner with an innovative company that can offer an extensive range of affordable financing options to our customers," said Bob Mills, President and CEO. "We found that TD Bank's flexible and customized card partnership approach directly aligned with our mission to provide a commission-free shopping environment for our customers."
TD Bank keeps on, keeping on
This partnership further expands TD Banks portfolio of branded credit cards which also includes Target and Nordstrom. TD has also begun offering Samsung pay to its customers that use Android devices, and has launched a new credit card of its own - TD Cash Visa Signature credit card.
That card offers people 2% cash back when they head out to a restaurant to catch a bite, whether that means they are going to fast food joint, coffee shop or a five-star restaurant. On all other purchases people gets1% cash back.
With this card there is no cap on how much cash back people can earn, and their rewards don't expire.