The content is accurate at the time of publication and is subject to change.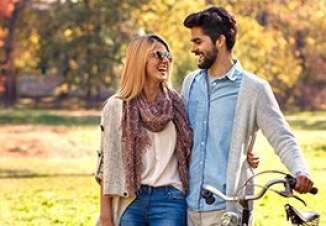 Chase Freedom Cardholders have new categories to choose from this fall and just in time for the holiday season too. They will be able to earn 5% cash back when shopping at Wholesale Clubs, like Sam's Club and Costco, as well as Department Stores, like Kohl's, Macy's and Nordstrom's. The 5% cash back is in play whether they are buying everyday items, gifts or big-ticket items. They have also included an old cardholder favorite in the mix this season - Chase Pay, letting cardholders earn 5% cash back when paying with their mobile wallet.
When using their Chase Freedom credit card they will be able to earn cash back on up to $1,500 in purchases in these categories between October 1st and December 31st. "Our customers told us they liked having mobile wallets as a category, so we're bringing Chase Pay back this quarter along with two other favorites - wholesale clubs and department stores," said BJ Mahoney, General Manager of Chase Freedom. "It's the perfect trifecta to make holiday shopping more convenient and rewarding for our cardmembers."
All other purchases net them 1% cash back. New cardholders can also take advantage of these enhanced rewards as long as they apply for and activate their new card December 14th.
A bonus with the Chase Freedom credit card
With the Chase Freedom credit card people earn the 5% back on purchases made in different categories each quarter. Also, new cardholders earn a $150 bonus, once they spend $500 during the first 3 months they have their new credit card.
Do rewards expire? The answer to this question is no as long as the cardholder's account is open, and there is no minimum amount when it comes to redeeming rewards. Cash back rewards do not expire as long as your account is open and there is no minimum to redeeming rewards.
Card benefits
Cardholders also get Zero Liability Protection so they won't be charged for unauthorized charges if their card is hacked or stolen. Purchase Protection is also part of this cards package, giving cardholders coverage for merchandise they buy with their credit card for up to 120 days.
When buying big ticket items warranties are important, and cardholders get an additional year added on to their purchases when using their Chase Freedom credit card.
Cardholders also get their credit score for free and it is updated on a weekly basis using Credit Journey.
There is no annual fee for the Chase Freedom credit card.
For more information about the Chase Freedom credit card, people can visit the website.