The content is accurate at the time of publication and is subject to change.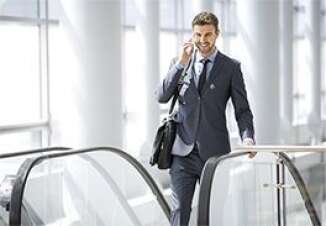 Last Fall Brex rolled out the Brex Exclusive Rewards program, which is part of the package for the Brex for Startups credit card and Brex for Life Sciences credit card. Now cardholders have half a dozen travel partners to choose from when using their points to book flights.
This is the first time they have added travel partners to their rewards equation and by doing so they have given cardholders more flexibility and reach. The six travel partners are:
Singapore KrisFlyer

Avianca LifeMiles

Cathay Pacific Asia Miles

Aeromexico Club Premier

Air France/KLM Flying Blue

Qantas Frequent Flyer Program
The value of points
Cardholders may be wondering what ratio they can transfer points at and the answer would be a 1:1 ratio if they use the Brex for Startups credit card to pay for all their travel needs. If they don't then they can transfer points at a 1.5:1 ratio. When you do the math 1.5 Brex points gets cardholders a single airline mile.
Cardholders can also transfer rewards points to their employee's credit cards, so they spend less on corporate travel.
Also when traveling there are no foreign transaction fees to wrangle with, and cardholders do not have set travel alerts when they head out for business.
Earning points with the Brex for Startups Credit Card
Cashing in points for travel is great, but earning points is important too. With the Brex for Startups Credit Card cardholders earn 7 points for every dollar they spend when using ridesharing services. When traveling cardholders earn quadruple points whether they are booking flights, hotel rooms or Airbnb stays.
When eating out they earn triple points, whether they are treating clients or buying lattes for the office. They also earn double points on reoccurring software spends, like Slack, Salesforce, and GitHub. All other spends earn them one point for every dollar they spend.
Cardholders also get access to a variety of discounts offered by companies they may already be using including Google Ads, ZenDesk, SendGrid, We Work and Aws.
People who are looking for more information about the Brex card can check out the website.