The content is accurate at the time of publication and is subject to change.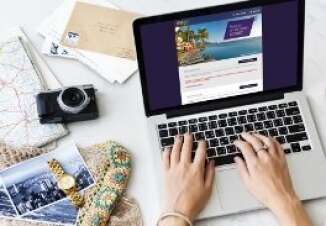 If you are a member of the Starwood's Preferred Guest (SPG) loyalty program, you may want to buy points from time to time so you can book a stay at one of their hotels, grab a seat on one of their partner airlines or even book a holiday through SPG Moments. And now they are running a special promotion letting people buy SPG points at a 35 percent discount. This promo runs from now until May 31, 2018.
What does this mean in terms of dollars and cents? For members, it means they can pick up 500 points for just $17.50. You can buy up to 30,000 points through this offer.
The most popular and lucrative way to earn SPG points is with the Starwood Preferred Guest credit card from American Express. We should also point out that starting in August the new SPG credit card is coming out, offering up to six points per dollar on select purchases.
Changes coming in August
With the upcoming merger of the Starwood and Marriott rewards programs in August, things will be changing, including a new co-branded card from Chase.
Starwood members who hold on to their SPG points will see them triple. When SPG points are transferred into the new rewards program, they will be transferred at a 1 to 3 ratio, so members end up with more points to work with.
Using those points
When it comes to using points, there are lots of options when you're traveling. The obvious way to use them is to book a hotel stay, or even snap up an SPG Moments package, giving you access to everything from courtside seats to culinary master classes.
And if you book four nights with this program, you'll get the fifth night for free. So combining this with the discounted points offer can really up the ante, resulting in a lot of value for your next holiday.
But what if you're looking to book some airline tickets? Well, you can do that too because the SPG rewards program partners with a wide range of airlines, and members can transfer their points to get them where they want to go.
What is interesting about transferring points to airlines via the SPG program is that you get a bonus of 5,000 points when you transfer 20,000 points, upping the transfers overall value from, 20,000 miles to 25,000.
To get more information about buying points or about the program check out their website.