The content is accurate at the time of publication and is subject to change.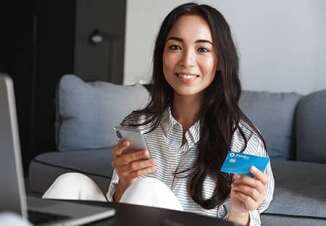 Chase has revealed the 5% cash back categories on the Chase Freedom Flex℠ card for the last quarter of this year.
Chase Freedom cardholders can now activate the new Q4 bonus category to earn up to 5% cash back at Walmart and on PayPal purchases. The activation is open until December 14, 2022, so you have plenty of time to log in to your Chase account and activate. If you activate now, you will be ready to start earning as soon as the fourth quarter starts on October 1, 2022. Just keep in mind that the 5% cash back is capped at $1,500 spent in combined purchases in bonus categories. Once you reach the cap, you will continue earning 1% cash back at Walmart and PayPal.
Those who still have the retired Chase Freedom® card will also earn 5% cash back on PayPal and Walmart purchases. Unfortunately, the card is no longer available to new applicants. However, existing cardholders can continue enjoying the card's benefits.
Here are what 5% bonus categories of the fourth quarter include:
Walmart: purchases at Walmart Discount Stores, Walmart SuperCenters, Walmart Neighborhood Markets, Walmart branded gas stations operated by Walmart, Walmart.com, purchases made with Walmart Pay (excludes merchants operating within or on Walmart premises)
PayPal: purchases made using your Chase Freedom card with PayPal (excludes payments made through the Xoom service, Friends and Family, and P2P transactions made with the Chase Freedom card on PayPal).
The fourth quarter is mostly about holiday shopping, so if you shop at Walmart or via PayPal, you can easily maximize your spendings. If you prefer shopping at Amazon.com, you may want to have the Discover it® Cash Back card as well. This card will earn 5% cash back at Amazon.com and Digital Wallets from October 1, 2022 through December 31, 2022, on up to $1,500 in purchases. Discover also requires activation of the quarter categories, but, as with Chase Freedom, you can already activate the Q4 categories to ensure seamless 5% earning once the fourth quarter starts.