The content is accurate at the time of publication and is subject to change.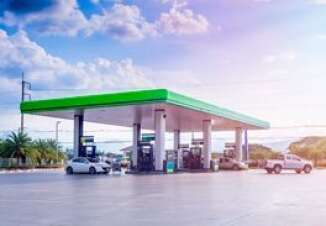 With the Chase Freedom credit people earn 5% cash back in three bonus areas per quarter, and they have just announced the offerings for the next quarter. Cardholders will earn enhanced rewards when they pull up to the gas station, make purchases at the drug store or pay a toll with their credit card. These reward categories are in play starting on Jan. 1, 2019 and they end on Mar. 31, 2019.
Cardholders earn the 5% back on up to $1,500 worth of combined purchases during the quarter. "Whether for the daily commute or a weekend getaway, Chase Freedom is helping cardmembers earn more cash back as they travel during the quarter," said BJ Mahoney, General Manager of Chase Freedom.
"We're also boosting rewards when they're buying those necessities and maybe more at a drugstore," he added.
In order to earn the 5% cash back, cardholders must activate the categories via the website.
More about the Chase Freedom credit card
While people earn the enhanced cash back in three different categories every month, all other purchases made with this card earn cardholder 1% back, whether they are traveling, eating out or doing anything else.
When opening their account they can earn a $150 bonus once they spend $500 during the first 90 days they have their card. The qualifying purchase can be one purchase or many as long as it totals $500.
Their rewards do not expire, and there is no minimum needed to redeem rewards. Cardholders can opt to get their cash back as a statement credit or have it deposited into a bank account. Cash back can also be used for travel, gift cards and purchases on Amazon.
Perks and benefits
The Chase Freedom credit card also comes along with perks and benefits, including:
Zero Liability Protection

Fraud Protection

Fraud Alerts

Purchase Protection

Extended Warranty Protection
People who like to tap and go at the register in order to save time will be happy to know that this card comes with Tap and Go technology.
There is no annual fee for this card, and people can get more information via the website.