The content is accurate at the time of publication and is subject to change.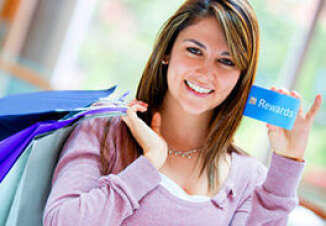 Holiday shopping can get expensive, but according to a new study by Discover, many consumers will be using rewards and cashback based programs and cards to get the most out of their spending. But they are also interested in convenience, accountability and getting an extra financial boost when cash is scarce.
In Discover's 2016 Holiday Shopping Survey they found that paying with credit cards is the most popular way to get holiday shopping paid with 38% planning on using their credit card, followed by 28% pulling out their debt card. What about cash? Its not out of date, with 19% using cash and 8% cashing in rewards points or gift cards.
Rewards, rewards, rewards
Of those who will be going with credit cards, 46% chose credit cards because they want to earn rewards. Yet other reasons are in play too including convenience (27%), ability to track spending (16%) and being low on cash this season (11%).
When it comes to rewards more consumers are focused on earning rewards (33%), than redeeming them (10%), but 30% are equally interested in both.
When its time to cash in those rewards 67% opt to get cash back during the holiday season, and 16% are focused on travel rewards.
Cyber shopping vs Shopping in real time
According to Discover more people will be shopping online forgoing heading to brick-and-mortar stores, with 43% indicating that they will be doing just that, while 32% will be heading out to stores and malls.
What about using mobile devices to get shopping done? This year 58% will be using a tablet or smartphone to go shopping, and upswing from last year when 47% had the same plan in mind.
Of the people who are inclined to do their shopping via a mobile device, 77% are planning to do at least half, if not, more of their shopping on their tablet or smartphone.
While you may assume that millennials are leading this trend, it is not the case, it is being led by people 35 and up, which is up 15% from last year. What about millennials? Last year they were the ones more invested in doing their shopping with their smart phone or tablet, this year some are still planning to but their rate is only up 4% from 2015.
The Discover's 2016 Holiday Shopping Survey was carried out from October 5 to 9.