The content is accurate at the time of publication and is subject to change.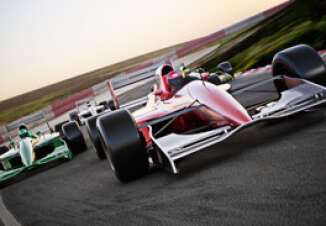 If you'd love to have the NASCAR credit card, you're in luck because the racing giant has inked a deal with Credit One Bank, making them the official credit card of NASCAR. This new partnership was the result of the signing of a multi-year partnership with both NASCAR's sanctioning body and the Chip Ganassi Racing Team.
The deal also means that fans will be able to snap up the NASCAR-themed card along with taking advantage of a rewards program that gives them racing-themed rewards, which have yet to be released. Credit One Bank will also be partner with them from the beginning to the end of the 2016 NASCAR Sprint Cup Series (NSCS) campaign.
This partnership is an exciting development for Credit One. "Our partnerships with both NASCAR and Chip Ganassi Racing will introduce the benefits of Credit One Bank card membership to a new audience of consumers," said Laura Faulkner, vice president of marketing communications, Credit One Bank.
"With the Official Credit Card of NASCAR, fans can further their love of racing with a rewards program that complements that same passion. We also look forward to supporting Jamie McMurray in the 2016 NASCAR Sprint Cup Series," she added.
Jamie McMurray & Credit One Bank team up too
As part of this deal, Credit One Bank will take on the sponsorship of Jamie McMurray's No. 1 Chevrolet for three races. While McMurray will be helping them get the word out about the new NASCAR credit card, as well as other aspects of their business.
Fans know all too well who McMurray is, having seven career NSCS wins and 11 pole awards under his belt, as well as being one of a handful of drivers to win the Daytona 500 and the Brickyard 400 in one season, having accomplished this feat in 2010. Also, he was the 2010 Daytona 500 champion, as well as being a 2015 Chase for the NASCAR Sprint Cup contender last year.
The Chip Ganassi Racing team, which is McMurray's team is excited to be part of this deal too. "We are excited to have Credit One Bank on board the No. 1 Chevrolet with Jamie McMurray and look forward to working with them to introduce their products and services to NASCAR fans everywhere" said Steve Lauletta, president, Chip Ganassi Racing Team.