The content is accurate at the time of publication and is subject to change.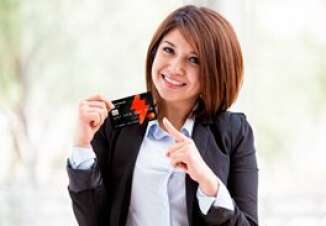 Relocating to the United States for work can be exciting, but getting credit can be an issue. To help with this, CreditStacks has launched a card for professionals moving to the U.S for work with a way to get a premium credit card without having to wait. There is no annual fee with this card, they offer credit lines up to $5,000, and people can apply directly on the website.
The CreditStacks MasterCard is seen as a way for the company to help people, and its roots are very personal. "I remember the first time I went to the bank in the U.S. I had just successfully sold a company I founded and moved to the U.S.," said Elnor Rozenrot, CEO of CreditStacks.
"I was talking to the leading thinkers in the industry, and I found myself standing in front of a clerk at the bank who was explaining that since I don't have any credit history all I could get was a debit card. Instead of seeing it as a problem, I saw it as a challenge," she said. "We couldn't find a credit company that would treat us right, so we started our own."
It's not easy getting credit when relocating
CreditStacks points out that professionals often have a difficult time getting credit when relocating to the U.S. even if they have a great financial track record because they typically need a record of local employment, along with an Social Security number or credit history.
With the CreditStacks card, that is no longer a problem. It offers applicants who qualify, a substantial credit line right from the start. This card is issued by First Century Bank, N.A., and is part of the MasterCard network.
"MasterCard remains committed to helping financially underserved consumers connect to financial networks to unlock their economic potential and enable them in their everyday lives," said Sherri Haymond, EVP, Digital Partnerships, MasterCard.
"To meet the needs of today's increasingly global consumer, payment providers, issuers and merchants must come together to create solutions that are accessible and provide added value beyond payments. Our partnership with CreditStacks is a great example of how we are delivering on that," she said.
For more information, visit the website.