The content is accurate at the time of publication and is subject to change.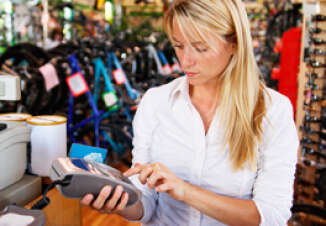 Cyber criminals are getting smarter when pulling data heists, but they are also relying on some old school tricks of the trade including phishing and hacking, according to a new report. And if you've been a victim of a cybercrime, chances are you aren't alone. Seventy percent of attacks not only use these techniques, but also involve other victims.
The 2015 Data Breach Investigations Report by Verizon Enterprise Solutions gives the inside scoop on what cyber criminals are up too. It also highlights some vulnerabilities that still exist and make it easier for data to be stolen. This includes security patches not being implemented. Some have been outdated since 2007.
Cyber criminals are getting smarter, but are we?
As was the case in last year's report, detection deficits remain, meaning that there is a real lapse between the time of the beach and the time it's uncovered by victims. In 60% of cases cyber criminals were able to breach data within minutes, but the report suggests that many could have been thwarted if a more vigilant approach to cyber security was employed.
"We continue to see sizable gaps in how organizations defend themselves," said Mike Denning, vice president of global security for Verizon Enterprise Solutions. "While there is no guarantee against being breached, organizations can greatly manage their risk by becoming more vigilant in covering their bases. This continues to be a main theme, based on more than 10 years of data from our Data Breach Investigations Report series."
What about cyber threats to your smartphone or other mobile devices and platforms? The data in this report suggests that they are being overblown and that in the end threats to these platforms are minimal.
Patterns in breaches
Verizon security researchers looked at 80,000 security incidents and found that 96% fell into one of nine different attack patterns, which may vary from industry to industry. This breakdown may be a way for companies to access threats and prioritize where to invest their energy when it comes to security.
Cyber criminals preferred attack methods are:
Miscellaneous error--including sending an email to the wrong person

Crimeware--assorted malware aimed at gaining control of systems

Insider/privilege misuse

Physical theft/loss

Web app attacks

Denial-of-service attacks

Cyberespionage

Point-of-sale intrusions

Payment card skimmers
This was the eighth year of the study which looked at 2,100 confirmed data breaches and about 80,000 reported security incidents. All the research is available at the DBIR Resource Center.
Verizon Enterprise Solutions provides global managed security solutions in a variety of industries including healthcare, manufacturing, financial services, retail, government, technology, transportation and energy.