The content is accurate at the time of publication and is subject to change.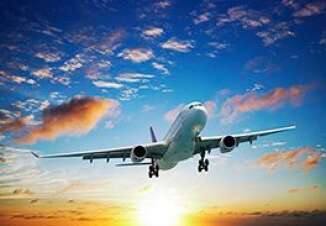 American Express and Delta Air Lines have inked a deal that extends their partnership. What does this mean for cardholders? That American Express will keep handling the three Delta SkyMiles Co-branded Credit Cards that are currently available to consumers. This deal is in effect from now through 2029.
The primary aspects of this deal include not only the co-brand credit cards but Delta Sky Club access and the Membership Rewards program as well. "Delta and American Express are two great consumer brands that share a passion for service to our customers, employees, and communities. Our shared trust helps us work together to find innovative ways to offer greater opportunity to our customers as we grow our long-term partnership," said Delta CEO Ed Bastian.
"Enhancing customer loyalty is at the heart of our business. Our partnership with American Express provides a competitive advantage as we deliver substantial value to our customers and owners," he added.
A win for both companies
Delta and American Express originally began partnering in 1996. They both expect to keep benefiting from this continued partnership. With Delta projecting that they will double their revenues, expecting to net $7 billion by 2023, up from the 3.4 billion it was last year. While American Express expects to see revenue growth that falls in the 8% to 10% range, with earnings per share projected to fall somewhere in the $7.85 to $8.35 range.
"We are thrilled to extend our agreement in a way that combines so many of American Express' unique assets and capabilities with Delta's large and engaged customer base to drive growth for both companies," said Stephen J. Squeri, Chairman and CEO of American Express.
"We will be working together across our card, merchant and travel businesses to expand the partnership and believe this continues to be a very attractive platform for growth that delivers substantial benefits to our customers, our partners and our shareholders," he added.
Taking care of business
With this deal, both companies will be focusing on providing cardholders with state of the art benefits, while also keeping their focus on providing them with the features they already have. These features include providing Delta Reserve cardholders and Platinum cardholders with entre to the full network of Delta Sky Clubs located around the globe, as well as ensuring that cardholders can transfer their points into the SkyMiles Program.