The content is accurate at the time of publication and is subject to change.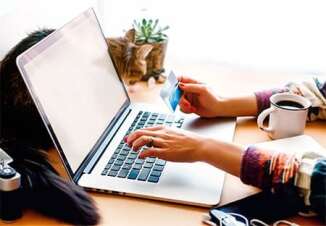 If you've been waiting for Discover's 5% cash back categories for 2023, you can rejoice. However, you may get frustrated a bit as well.
Discover has announced its rotating bonus categories for the next year, but for the first quarter of 2023 only. While Discover used to reveal all quarterly categories for the whole year, this time they decided to withhold categories for the rest three quarters of the year. Now, consumers will know bonus 5% cash back categories closer to the beginning of the next quarter.
Here are Discover's cash back bonus categories for the first quarter of 2023:
- Grocery stores (include purchases made at supermarkets, meat lockers, bakeries, smaller grocery stores, and grocery delivery services);
- Drug stores (include purchases at stand-alone drug stores, pharmacies, pharmacies located inside of retail stores, and from online pharmacies);
- Select streaming services (including Amazon Music, Amazon Prime Video, AMC+, Apple Music, Apple TV, Audible, DirecTV Stream, FUBO, Google Play, HBO Max, iHeartRadio, MLB.TV, Pandora, Paramount Plus, Peacock, Showtime, SiriusXM, Sling TV, Spotify, Starz, Vudu, YouTube Music, YouTube Premium, YouTube TV. Other popular streaming services may be included.).
Please note that Walmart and Target purchases are excluded from the bonus categories of the first quarter of 2023.
If you already have a Discover credit card with rotating bonus categories, you can already log in to your account and activate the first quarter bonus categories to ensure seamless earning when the new year begins. The first quarter starts on January 1 and ends on March 31, 2023, and you will earn 5% cash back on up to $1,500 in purchases when you activate.
If you do not have a Discover credit card with bonus categories, then you can apply for one right now. You can choose from the Discover it Cash Back card and the Discover it Balance Transfer card. Students can apply for the Discover it Students Cash Back to start earning up to 5% cash back on card purchases.