The content is accurate at the time of publication and is subject to change.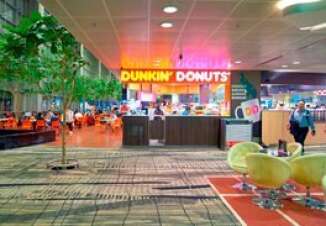 Are you craving a donut or two? If so you can now load up your virtual Dunkin' Donuts card using Masterpass by MasterCard, making paying for donuts, coffee, and everything else easier. People can reload or buy new cards via the Dunkin' Mobile App or the website – and they can also buy new cards using the digital wallet.
This integration of Masterpass is seen as a way for Dunkin' Donuts to give their customers more options when it comes to getting their morning started. "At Dunkin' Donuts, we show appreciation for our loyal guests through technologies that make enjoying Dunkin' coffee, food and other beverages as fast and easy as possible," said Scott Hudler, Chief Digital Officer at Dunkin' Donuts.
"Leveraging new digital payment options like Masterpass by MasterCard provides guests with another quick and convenient way to run on Dunkin' through our Mobile App, and helps us continue to stand apart for an unsurpassed in-store experience," he said.
Using Masterpass
People can go to DunkinDonuts.com or use the Dunkin' Mobile App to either buy a Dunkin Donuts card or reload the one they already have using Masterpass. When people have Masterpass the system actually warehouses all their credit or debit card information, along with other sorts of necessary information, including shipping information and payment preferences. This way they are all in one spot.
Once in the Dunkin' mobile app people can authorize Masterpass as their payment method, so it can be used when they want to either purchase or reload their card. And when using the mobile option they can circumvent the line in the store by using On-the-Go Mobile Ordering.
Points for Java
If people want to take advantage of extra benefits and perks they can join the DD Perks Rewards Program by enrolling their virtual card. When using their card, they earn points when making purchases, which can be redeemed to buy coffee or another beverage at a variety of store locations.
Masterpass, a digital payment service, was launched by MasterCard, so users could make fast and safe payments digitally, whether online, via a mobile app or in real time.