The content is accurate at the time of publication and is subject to change.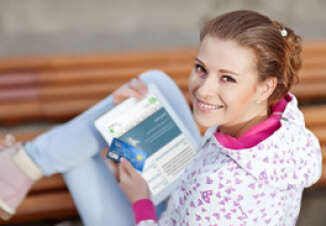 The Consumer Financial Protection Bureau (CFPB) is creating a tool to help colleges and universities evaluate financial products before they decide which companies to partner with.
The Safe Student Account Scorecard was designed to provide higher education institutions with information about fees, features, and other aspects of a financial product before signing a sponsorship agreement. CFPB director Richard Cordray explained that the government's intention is  to help young people learn how to manage their money effectively while they are still in school.
College card agreements on the decline?
Recently, the CFPB reported that there had been a 70% drop in agreements between credit and debit card issuers and higher learning institutions. However, Cordray said the drop could simply be the result of financial institutions making deals that don't require disclosure.
Many colleges and universities still partner with banks to offer their students financial products. The CFPB said that 40% of college students go to schools that have exclusive agreements with certain banks to provide students with debit or prepaid cards. A CFPB study showed that students who receive financial aid are the most likely to use financial products endorsed by their school.
The Credit CARD Act of 2009 (CARD Act) placed restrictions on the marketing practices financial institutions could use on campuses. However, these applied to credit cards, not debit or prepaid cards.
Exclusive deals between banks and colleges often allow the sponsoring bank to promote their credit, debit, or prepaid cards to students. Often, the bank provides the cardissuer with the college's logo. Sometimes college student ID cards are linked to the partnering bank, doubling as a payment card. The CFPB reported that banks sometimes pay colleges to use their trademarked images, or offer bonuses if a certain number of students sign up for accounts. Discounted or free banking services may be offered to schools as compensation for letting the bank market to students on campus.
Call for input
Through March 16, 2015, the CFPB is accepting consumer input about the new Safe Student Account Scorecard. They are asking for comments from students and parents, as well as the general public.
The Scorecard asks financial institutions to provide schools with clear descriptions of the fees and features of their products, full disclosure about their marketing practices, information about how much the financial institution earns from student accounts and how much money they give to the school, and an annual summary of the fees charged to account holders.
Schools would be able to adapt the Scorecard to their specifications. For more information about students, colleges, and financial products, see consumerfinance.gov/students.