The content is accurate at the time of publication and is subject to change.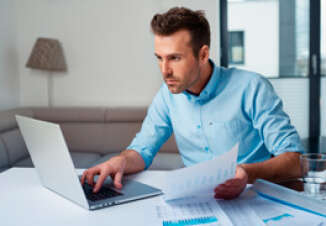 The Consumer Financial Protection Bureau's latest monthly complaint snapshot focused on consumer issues with bank accounts, revealing troubles with opening and managing accounts, as well as frustrations with accounts being closed without explanation.
The CFPB collects complaints from consumers in their Consumer Complaint Database, which has received nearly 750,000 complaints since launching in June 2012.
Many of the complaints about banks had to do with opening and managing deposit accounts, which is to say, traditional checking or savings accounts. Deposit accounts give folks a way to pay bills, receive direct deposit paychecks, transfer funds, save money, cash checks, and manage their finances. More than 200 million Americans have deposit accounts, according to the CFPB.
"Deposit accounts are an effective way for consumers to manage their basic finances," said Richard Cordray, director of the CFPB. "We are concerned that consumers continue to complain about accessing and managing this key financial tool." Cordray stressed that any responsible consumer who wishes to have a deposit account should have access to one.
Opening accounts and closing them both present problems for consumers
Problems opening and managing accounts accounted for 44% of the 75,300 total complaints about bank services. Other people were upset that their accounts were closed without their permission or knowledge, and with no explanation. Consumers reported being unsure why they weren't able to open accounts. They also had problems resolving disputes, submitting complaints by phone, and receiving refunds for cancelled transactions.
Another common complaint had to do with having access to funds. Folks said that blocks were placed on their accounts, and access to their deposits was limited. When banks place holds on deposited checks, the funds are not available for use immediately, presenting a problem for customers who need to access their money right away. Some people also complained they weren't able to make a deposit via mobile wallet, using a bank app on a smartphone or other portable electronic device.
Banks receiving the most complaints were Bank of America, Wells Fargo, and JPMorgan Chase. However, those are also three of the biggest banks in the country, with a high volume of customer activity. The CFPB cautions, "information should be considered in the context of company size and activity in the relevant market."
An alternative to traditional bank accounts also shows a rise in complaints
Prepaid reloadable cards—an alternative to traditional deposit accounts—are becoming more popular. But, as perhaps could be expected, along with their growing popularity, they are also receiving more complaints.
Between August and October 2015, the CFPB got 417 complaints about prepaid products. That's a 193% jump over August to October 2014.
The full Monthly Complaint Report is available here.