The content is accurate at the time of publication and is subject to change.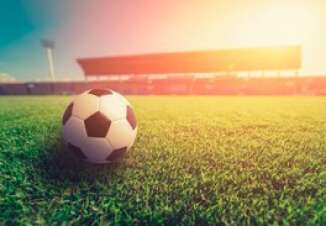 Soccer fans heading out to the FIFA Confederations Cup 2017, will not only be able to see a world class event they can go cashless if they like, due to a partnership with Visa the FIFA's Official Payment Service Partner. They will also be able to buy payment bands and use payment rings at the event as well.
To get ready to go cashless Visa will be rolling out 1,600 point-of-sale terminals, as well as outfitting the stadium concourses with 120 mobile concessionaires, so people can pay by clicking, dipping, tapping or swiping their payment card.
The FIFA Confederations Cup 2017 is taking place in Russia between June 17 and July 2, 2017. This rollout of cashless technology is seen by Visa as being a way for cardholders to buy what they want quickly, easily and safely so they can enjoy the event.
"As the Official Payment Service Partner of the FIFA Confederations Cup 2017, we are thrilled to bring fans some of the most innovative payment experiences from around the world, enabling them to go cashless at the tournament," said Ekaterina Petelina, country manager, Visa Russia.
"We understand that fans are there for the action on the field and that they value a simple payment experience that gets them back to their seats quickly so they can focus on the match," she said.
Payment bands and ring at the FIFA
Visa is also working with Alfa-Bank so they can roll out Visa NFC-enabled payment bands. People can buy the bands for 1,000 Russian Rubles ($18 USD) at a variety of Visa customer service booths peppered around the stadiums. The bands can be reloaded with the individual's personal debit or credit cards. Alfa-Bank is based in Russia and is also the Official European Bank of the FIFA Confederations Cup 2017.
Are you interested in trying out a payment ring? If so certain Visa and Alfa-Bank guests will be able to use payment rings at the FIFA event for the first time. The ring is connected to a prepaid card, and its design includes an embedded NFC-enabled antenna, which lets people tap the ring to pay, anywhere in Russia, as long as the merchant take contactless payments.