The content is accurate at the time of publication and is subject to change.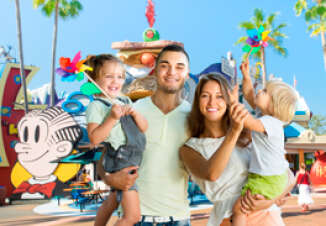 The Hershey parks are a popular summertime destination for families, but this year they may have been popular with hackers too. Hershey Entertainment & Resorts (HE&R) has reported that their anti-virus program found and removed a suspicious file in their payment system. Cards used at the parks from February 14 to June 2, 2015 may have been affected with most of the cards comprised estimated to have been used before May 9.
On June 9 customers began reporting unauthorized charges on their payment cards after using them at HE&R properties. At this point they brought an outside security firm on board to analyze their payment card system to see if their system had been breached by hackers.
The investigation
The data uncovered during the investigation suggests that someone was able to access their payment card system and install a program, which was intended to copy the payment card information as it streamed through the system on its way to the payment processor.
While it was installed the malware looked for information that was contained on the magnetic strips of people's payment cards, including card number, cardholders name, verification code and expiration date.
Based on the information being gathered by the investigation the theme park suspects that any of the cards used in real time at any of their properties may have been comprised from February 14, 2015 to June 2, 2015. They also believe that cards used after May 9 are less likely to have been affected by the possible breach. While HE&R did have security measures in effect during that time to ward off these kinds of attacks they are uncertain whether or not they were able to keep cardholders' data safe.
Putting cardholders on alert
They are currently working with a computer security company to determine if a breach indeed occurred, as well as audit their current security measures and ensure cardholders data is protected going forward.
They suggest that people who used their cards at their properties monitor their accounts for any suspicious activity, and if there is any unauthorized charges to report them to their bank right away. For customers who believe that their information has been compromised HE&R is providing them with a free year of Experian's ProtectMyID Alert. This service includes the BillGuard app providing payment card alerts and resolution services.
For more information people can call (877) 940-7204, a toll-free number from Monday to Friday from 9am – 6 pm EST.