The content is accurate at the time of publication and is subject to change.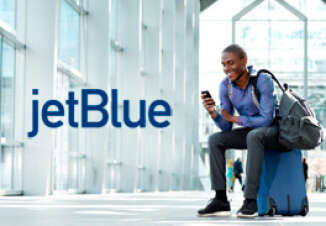 JetBlue is rolling out expanded service at airports in Boston and Fort Lauderdale-Hollywood, offering more non-stop flights on key routes in Boston, while adding a new route between Fort Lauderdale-Hollywood International Airport and Salt Lake City International Airport. For travelers looking for more premium options, the carrier is also planning on running more Mint flights from Boston to the Caribbean, Los Angeles, and San Francisco.
Boston and Fort Lauderdale-Hollywood are both JetBlue focus cities, and these route upgrades are part of the carrier's ongoing mission to grow their business in both south Florida and the northeast. "JetBlue remains unwaveringly committed to our Boston and Fort Lauderdale focus cities," said John Checketts, Vice President Network Planning, JetBlue.
"JetBlue's consistent growth, award-winning service, and low fares continue to drive home that commitment to our New England and Florida customers," he said.
Growing Boston
For travelers flying in or out of Boston Logan International Airport, JetBlue is adding flights on three of their more popular routes starting October 29, 2017. With this expanded service they will be adding one extra daily nonstop flight going between Boston and Jacksonville International Airport, as well as Palm Beach International Airport and Fort Myers' Southwest Florida International Airport. While the flights don't start until the fall, travelers can start booking tickets now.
Starting in October they are also adding a fourth daily Mint flight going between Boston and Los Angeles International Airport, along with new seasonal Mint Caribbean service starting in November taking travelers between Boston and St. Maarten's Princess Juliana International Airport.
Individuals looking to grab a seat on one of JetBlue's Mint aircraft when heading to San Francisco can now do that because all flights between the two cities are now Mint, just like those heading to Los Angeles.
Heading to sun-drenched Florida
But these upgrades are not just about Boston, JetBlue is also rolling out a new daily nonstop route that gives travelers the opportunity to fly between Fort Lauderdale-Hollywood International Airport (FLL) and Salt Lake City International Airport (SLC) starting on November 16, 2017.
"Offering the new nonstop Salt Lake City service answers calls from our customers and crewmembers alike," said Checketts. "The new flights will link sunny Florida beaches with Utah's world-class skiing and mountain resorts, plus allow for convenient connections throughout the Caribbean and Latin America."