The content is accurate at the time of publication and is subject to change.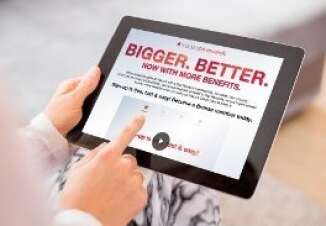 In the past, Macy's Star Rewards program was just for people who had a Macy's credit card, but that is no longer the case because the program has been given an upgrade. Now everyone can join the program and earn rewards. That said, cardholders will also get extra benefits, depending upon their level, including everything from free shipping to 25% off days.
The previous version of the Macy's Star Rewards program had three levels for cardholders: Silver, Gold and Platinum. But now they have added the Bronze level for people who are not cardholders. With this level, everyone gets access to a wide range of perks and benefits, including the ability to earn points, special offers at the register and a surprise on their birthday.
"Macy's is thrilled to be launching our next phase of Star Rewards, which allows all customers to participate in our loyalty program," said Rich Lennox, Macy's chief marketing officer.
"Since the relaunch of Star Rewards last fall, our customers have responded with tremendous enthusiasm for enhanced benefits and rewards they received as part of the program. With the addition of the Bronze level, we've made earning rewards simple for everyone, no matter how you pay."
Cardholders benefit too
People who have the Macy's credit card also get access to a wide range of extra perks and benefits based on their rewards level.
Individuals who are at the silver level and spend $499 a year on their Macy's credit card get Star Pass coupons giving them 25% off on a day (or days) of their choosing. Those at the Gold level, spending between $500 to $1,199 a year with their Macy's credit card, get the 25% off coupons along with free shipping.
What about the Platinum level? At this level, people who spend $1,200 or more a get 25% off on the days they want with the Star Pass coupons, along with free shipping when using their Macy's card. But they also earn 5% back in rewards on all their in-store and online Macy's purchases. There are no exclusions for the 5% back.
For more information, visit this website.