The content is accurate at the time of publication and is subject to change.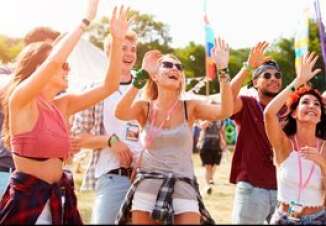 MasterCard is teaming up with Refinery29 in order to add another dimension to 29Rooms, by becoming the new official payment technology partner for the event. 29Rooms is an interactive festival designed to bring culture and creativity together in a variety of cities.
For cardholders, this partnership means they will get exclusive access to 29Rooms events, along with being able to take part in special experiences. When cardholders are at the festival, they will also be able to easily pay using tap and pay on-the-go technology, whether they are purchasing 29Rooms merchandise or buying food to fuel up while at the event.
"Refinery29 is known for its mission to empower and inspire, which is why we wanted to team up with them and integrate our technology in a way that helps enhance the attendee experience at 29Rooms," said Sherri Haymond, executive vice president, digital partnerships, MasterCard.
"Through this partnership, we will bring to life the latest ways to pay in 29Rooms retail environments for a fun and frictionless shopping experience, all while providing special access and benefits to our cardholders," she added.
Special access for cardholders
Fans of 29Rooms who have a MasterCard in their wallet can buy a key (or ticket) to the events via exclusive pre- or post-ticket sales in Los Angeles, New York, and Chicago. With this "room key," they will get entry into Refinery29's installations.
People who pay using their MasterCard can also get a special "room key" that lets them bypass the line in a room of their choice while they are at the event.
Seeing the future of payment technology
When 29Rooms sets up shop in New York and Los Angeles, MasterCard will have their newest digital payment tech on display, including platforms and products that integrate Internet of Things technology into their design.
"We always love to seek out new ways to connect with our audiences and provide a meaningful 29Rooms experience. We're excited to collaborate with MasterCard to bring a new layer of service to attendees, igniting passion and potential," said Refinery29 Co-founder and Executive Creative Director, Piera Gelardi.
29Rooms will be opening up shop in Chicago between July 26th and July 29th, and coming back to New York and LA later in the year.
For more information, people can visit the 29Rooms website.