The content is accurate at the time of publication and is subject to change.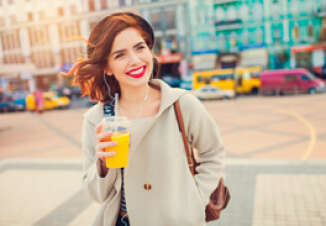 Travel is trending with Millennials, who are feeling more optimistic about life, and in keeping with that theme they are gearing up to do more travel over the next five years, according to the new American Express Spending & Saving Tracker.
With a little more than half (52%) saying that they will be hitting the road and the sky more often, outperforming boomers - only 32.1% of boomers are feeling the travel bug. And Millennials will be spending more than their older counterparts when traveling as well (58% Millennials vs. 41.3% Boomers).
Personalized travel is in style
Since Millennials are so tied into tech its easy to assume that they prefer to forgot the more traditional routes when booking travel. That is not the case - they actually give them an "A" with 92.4% of those who have used a travel agent over the last five years reporting that it actually enhanced their trip. With 60% of those saying that they would pay to take advantage of their travel know-how.
Here they are in alignment with their older counterparts when it comes to asking for travel help. "One thing is clear, people, regardless of their age and the cost of travel, place a high value on personalized service in their travel experience," said Claire Bennett, Executive Vice President, American Express Travel, while speaking in July at the #NoFilter: Millennial Perception vs. Reality, a talk presented by the American Express Travel Salon.
More millennial travel myths
While some might think that Millennials don't have the same travel needs as their parents, for many that's just not the case - they are often on par with their parents in terms of tastes and likes with 76.3% saying that when traveling they like to stay in more hotels that are more traditional in nature, on par with their parents' generation.
The generations also have a meeting of the minds when it comes to hotel rooms outfitted with technology agreeing that it makes traveling easier.
When it comes to cost vs. creating personalized trips, Millennials are of two minds - they prefer a personalized trip (70%) but if a pre-packaged trip costs less, 58.7% are willing to go for it in order to save some money.
What about social media? Three-quarters of Millennials would rather just be in the moment while traveling they feel the pressure to post their adventure on their social media streams. With more than half (54.9%) believing it is their duty to share their travels with their friends. On the other hand, a quarter believe that while on the road they are spending too much of their precious travel time on social media.
The American Express Future of Travel study was carried out between May 26 and June 3. It was conducted online and they queried 1,007 U.S. consumers who reported traveling for pleasure at least two times since 2011.