The content is accurate at the time of publication and is subject to change.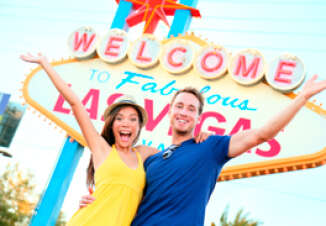 Giving back is on the to-do lists of many millennials, according to a new survey, with more than a third willing to travel overseas to lend a helping hand to charities. They outdid their older counterparts in the study with 32% interested in actually making a charitable trip, while just 18% of Generation X'ers and 17% of Baby Boomers gave these kinds of excursion a thumbs up.
The survey commissioned by Marriott looked at travel trends across the generations finding that millennials were invested in helping out. "Other generations may not assume Millennials would use their most precious assets, their time and money, to give back to international communities they visit, but today's young travelers are reframing that mindset," said Vibhat Nair, general manager, Chase Card Services.
Women also did well in this study. Across all the generations, 28% of women were more interested in giving back while traveling than men (28% vs. 17%).
Hot, Hot, Hot
What makes a location a hot travel spot? For millennials international vacation spots are hot when they are loaded with culture and economic development with 44% saying just that. But for older travelers (50-67) a spot is on their must-see list if they've read about it in a lifestyle or travel magazine.
For 20% of millennials if a destination has been featured in a movie, it also makes it on to their hot list, with 11% of Gen Xers on board with that too.
But both younger travelers and Gen Xers think destinations featuring pop culture events, including concerts or shows, are hot.
Adventure and nightlife trumps relaxing for millennials
Lazy relaxing trips don't get millennials excited; they are looking for vacations that give them a real thrill, whether that means offering some kind of adventure or a high octane night life.
What kinds of adventures? For 67% their need for speed is satisfied by vacations featuring water. But they are not alone; they are closely followed by Gen Xers (55%) and then Baby Boomers (46%).
Trips featuring wild animals are in the mix too with 63% expressing an interest in going on safari or swimming with the sharks. Then there's the nightlife, with more than a quarter of respondents taking a close look at a location's nightlife before planning a getaway.
The survey reached out to 1,000 travelers, who fell into the 18-67 age range, and was conducted from April 2 through April 10, 2015. Respondents taking the survey had booked at least a five-night stay in a hotel over the year for pleasure, business or a combination.