The content is accurate at the time of publication and is subject to change.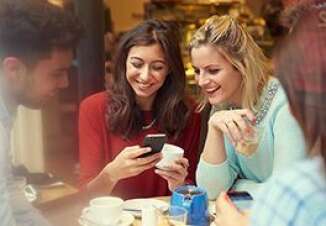 More is always better when it comes to credit card rewards, and in keeping with this theme, Navy Federal Credit Union has upgraded the earning capabilities of its More Rewards American Express Card. Now cardholders earn triple points when eating out, up from the double points they used to earn. But that's not all, they now earn triple points on transit spends too. In the past transit spends earned them just one point.
Some things do stay the same when it comes to earning points. Cardholders still earn triple points when buying groceries at supermarkets and when pulling up to the gas station. All other spends earn them one point per dollar. "With this upgrade, cardholders will receive even more value for all the different ways they eat and get around," said Aaron Aggerwal, vice president of credit cards at Navy Federal.
"For our members, commuting often means more than just filling up the tank just as dining means more than just sitting down at a restaurant. This card was built to provide the best rewards for purchases they make every day," he added.
New cardholders get a bonus
New cardholders also get a welcome bonus of 30,000 bonus points. They get the bonus points once they spend $3,000 during the first three months of having their new card.
New cardholders also get a 0% intro APR on purchases they make during the first year they have their card. There is no annual fee for this card.
More benefits and perks
All cardholders also get to take advantage of a variety of benefits that come along with this card, including no fees when transferring balances, using this card abroad or when getting cash.
They can also get access to events ahead of time including being able to get tickets to sporting events, concerts, and shows. The More Rewards American Express Card also comes along with roadside assistance, and free benefits when eating out at restaurants. Cardholders also get access to special opportunities to save money during the year.
"We have a strong partnership with Navy Federal Credit Union and are thrilled that we could work together to help their cardholders earn more rewards at the places they spend most often," said Ann Sattin, vice president, Global Network Services, American Express.
"Cardholders can now enjoy an even more rewarding card with the backing, trust, and security of the American Express network and Navy Federal," she added.
People looking for additional information can visit the website.