The content is accurate at the time of publication and is subject to change.
Citi Prestige® Card offer has expire
This content is not provided by Citi. Any opinions, analyses, reviews or recommendations expressed here are those of the author's alone, and have not been reviewed, approved or otherwise endorsed by the Citi.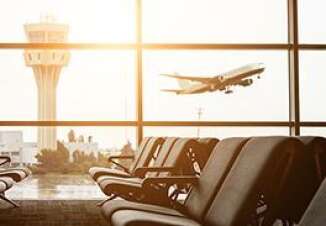 Priority Pass has been busy opening up new lounges around the world. These new lounges are located in Europe, the United States, and Asia, and they cover the lounge spectrum, including both standard and luxury additions.
While people can pay to get a membership to the Priority Pass lounges, typically certain credit cards offer cardholders access to Priority Pass lounges. What cards come along with lounge access? The cards offering this perk include:
Platinum Card from American Express
Chase Sapphire Reserve
Platinum Card from American Express
Citi Prestige Card (Citi is a Credit-Land.com advertising partner)
Marriott Bonvoy Brilliant American Express Card
Hilton Honors Aspire Card from American Express
U.S. Bank Altitude Reserve Visa Infinite Card
It is important to take a close look at the kind of Priority Pass Lounge access these credit cards and others include in their packages before traveling to ensure getting the most out of this perk.
The new lounges
The newest additions to the Priority Pass lineup are located across the globe:
The Club in the JAX Jacksonville International Airport
Changi Lounge in the Singapore International Airport
Plaza Premium Lounge in the Helsinki International Airport
Ahlein Premium Lounge in the Cairo International Airport
Arts & Lounge in the London-Heathrow Airport
One important thing to note is that the Clubrooms at London-Luton is also a new offering and it will cost Priority Pass members an extra $12.50 to get in no matter what membership plan or credit card they have because it is considered a premium lounge.
Right now Priority Pass has over 1200 lounges located in airports around the world.
Buying Priority Pass access
People who do not have a credit card giving them access to Priority Pass lounges can purchase a membership if they want to get in some R & R while traveling. There are three different options currently available. For people who travel from time to time, there is a standard membership that can be purchased for $99. With this package, they get access to each lounge for $32 and they can bring a guest along for an additional $32. The Standard package is priced at $299 and members get ten free visits to lounges, and then from that point on they have to pay $32 a visit. Guests can also visit the lounge for $32.
Last but not least is the Prestige package, which is priced at $429. With this package members never pay when visiting a lounge, but they will have to pay $32 for any guest they bring along.
People looking for more information about Priority Pass lounges can visit the website.