The content is accurate at the time of publication and is subject to change.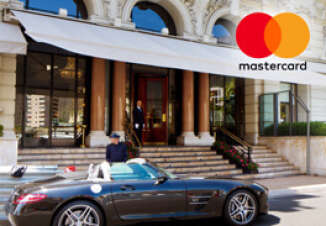 MasterCard is rolling out new travel benefits and rewards for MasterCard Platinum, World and World Elite credit cardholders in the Asia Pacific. The new upgrades include complementary nights at luxury resorts and hotels, chauffeured limousine transfers at certain airports in the U.S., Asia Pacific and Europe, free lounge access and complementary WiFi.
This is seen by MasterCard as a way to give their cardholders more not only in terms of rewards, luxury, and security but peace of mind as well. "Whether it be for business or leisure, MasterCard's travel benefits are designed around the things cardholders value most: time, connections and experiences. Our travel benefits are part of a wider platform refresh built to connect cardholders to their greatest passions including dining, rewards and experiences; as well as provide them with peace of mind when they're away from home," Jenn Ong, Head, Consumer Credit, Asia Pacific for MasterCard.
Reward & benefit details
MasterCard Platinum, World and World Elite consumer credit cardholders get access to a wide range of benefits and extras, including getting luxury hotels & resorts privileges. With MasterCard having brought together luxury brands, and giving their cardholders access to exclusive benefits.
There is LoungeKey, giving cardholders access to free membership in airport lounges. How many lounges? This program gives them entree into more than 800 airport lounges, located around the world in over 300 cities and 120 countries. To get in all they need to do is run their World or World Elite MasterCard through the reader.
Need a ride? World and World Elite cardholders can grab a destination limo, and take advantage of preferential rates at key airports around the world.
WiFi is something many travelers look for and World Elite cardholders can log into at over one million WiFi hotspots around the globe for free, and this includes free WiFi while in the air.