The content is accurate at the time of publication and is subject to change.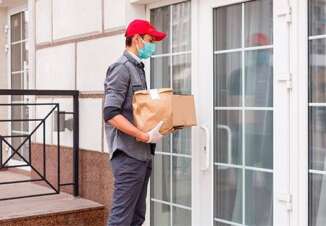 COVID-19 has temporarily changed our travel plans - we postponed our adventures, and spend more time with family and loved ones. However, it doesn't mean you can't earn or spend miles while on quarantine.
While everyone is spending more time at home due to coronavirus, Capital One has added flexibility to Venture® and VentureOne® rewards miles. From now and through June 30, 2020, cardholders can use earned miles to cover eligible restaurant delivery, takeout, and streaming service purchases.
Restaurant delivery and takeout include any food you order from restaurants, cafes, and fast-food chains. Qualifying delivery services are DoorDash®, Uber Eats®, and Postmates®. Note that premade meal kits, food subscription boxes, and grocery delivery won't qualify.
As for the eligible streaming services you can use your Venture and VentureOne miles for, they are Netflix®, Hulu®, Spotify, and Disney+.
To redeem your Venture and VentureOne miles in new categories, you need to do the following:
Make an eligible purchase for restaurant delivery, takeout, or streaming service.
Sign in to your account, go to "Rewards" and tap "Cover Your Purchases."
Select a purchase made in the last 90 days, and use the slider to redeem your miles.
Once you apply your miles to the eligible purchases, give 2-3 business days for a credit to appear on your account.
Having new redemption options is great, but if you are accumulating miles for future travel, we'll surely be able to travel again any time in the near future, we would recommend you think twice before you jump at the opportunity. When the crisis is over, you will definitely want to have all your miles available to book a long-awaited trip.